Wilhelmina "Billie" Greene was born Wilhelmina Freeman in Cincinnati, Ohio on January 27, 1906. Known as "Billie" to her friends and family, she spent winter months in Palm Beach, Florida throughout her childhood. She moved to Winter Park, Florida from Palm Beach in the 1920s. As a young woman she attended Goucher College in Maryland, Oberlin College in Ohio and graduated from Rollins College in 1927. She was a member of the Kappa Kappa Gamma Sorority.
She married Raymond Greene, then Rollins College's Athletic Director, in 1926. She had three children and worked as a homemaker. She showed great interest in the public education programs and youth development projects in the community. She taught and championed nature and art study in public schools. She even designed a Junior Garden Club program specifically for younger students. In the 1940s she served on the Winter Park School Board. She also loved to discuss philosophy and joined the Oxford Group, a local philosophy club.[1]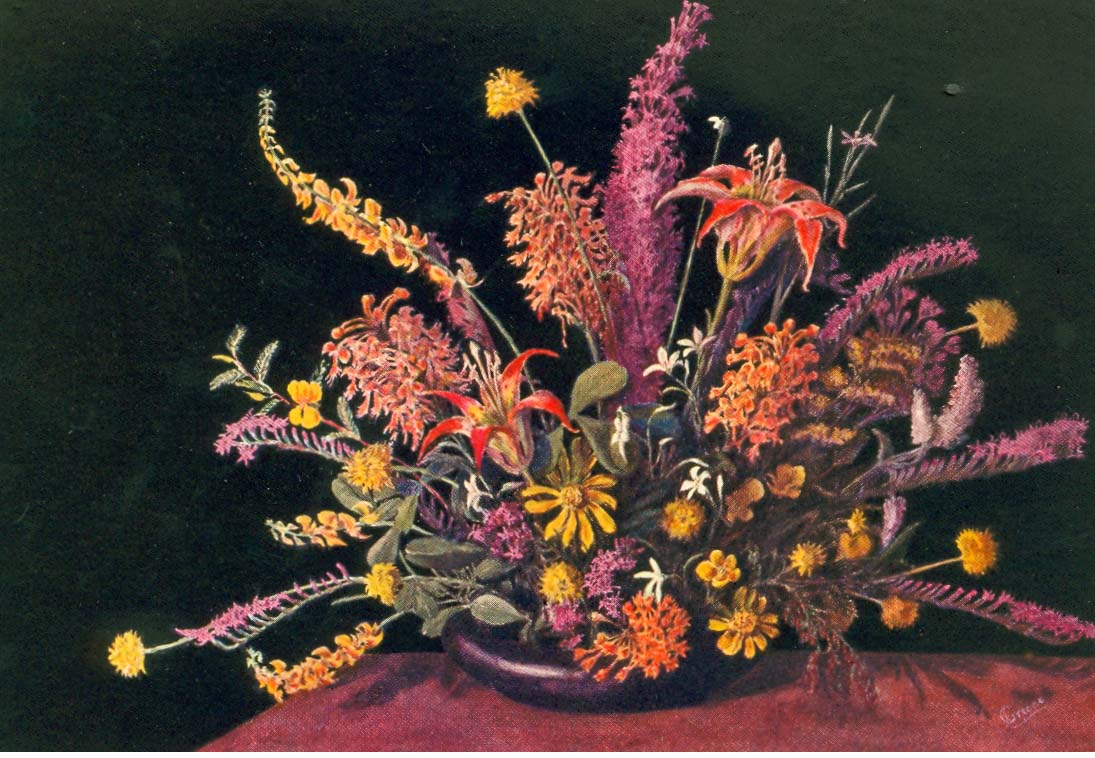 Billie Greene was most famous for her work as a botanical artist. She was nationally recognized for her drawings and paintings of flowers from all over the world. Green wrote two books on flora and in 1953 the University of North Carolina Press published her first book, Flowers of the South: Native and Exotic. This book served as an illustrated guide to the flowers of the American South.[2] The very same year she set out on a tour to sketch and draw the flora of the world. The result of the trip, her second book Tropical Flowers The World Over was never published. Greene nonetheless, loved spending her time traveling and lecturing about Botany all over the world.
In 1975 Billie Greene received the Rollins College Alumni Service Award. By the time of her death, Billie Green had donated over $30,000 to Rollins College. In 1980 the Winter Park Garden Club awarded Greene with a lifetime membership. Green died on September 18, 1991 after over 75 years of service to the Winter Park community.
- David Irvin
---