The A. Reynolds Morse Collection of M.P. Shiel is one of the most complete collections of Shieliana in existence. The Collection contains not only the most complete set of all editions of Shiel's writings and some Shiel manuscripts, but also has reference and classic works on science fiction, detection, fantasy, and mystery as well as the works of Louis Tracy and John Gawsworth. Also included in the Collection are some of Mr. Morse's correspondence and research notes concerning M.P. Shiel.
In 1942, Ren Morse read his first novel by M.P. Shiel. After five years of reading, studying, and collecting, Mr. Morse published in 1948 The Works of M.P. Shiel: A Study in Bibliography, one year after Shiel's death. Innovative in concept, the Shielography contained not only the most complete listing of Shiel's known works at the time of publication, but also comments, insights, and evaluations by Morse.
In 1977, John D. Squires wrote to Mr. Morse to ascertain whether or not he was the author of the Shielography. As Mr. Morse recounts, it was Mr. Squires who "lured me to re-examine this redoubtable author whose first editions and other memorabilia had meantime slept peacefully in the attic!" The letter began a collaboration between the two to revive interest in Shiel. This resulted in the publishing of four massive volumes about the life and work of M.P. Shiel, the re-issuance of one novel and the publishing of Shiel's last, unpublished novel, The New King.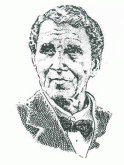 Matthew Phipps Shield was born in 1865 on the island of Montserrat in the West Indies, the ninth child of Matthew Dowdy and Priscilla Ann Shiel. In 1880, on his fifteenth birthday, Shiel was crowned by his father King of Redonda, a small rocky island about twelve miles from Montserrat.
After attending Harrison College in Barbados, Shiel emigrated to England to study medicine. For a few years he taught, worked as an interpreter, and worked on a newspaper. In 1895, Shiel published Prince Zaleski. As he wrote in his autobiographical essay, "Then, on writing more, I decided that writing English - my first love - was what was given to me to do." Many of his early novels appeared serialized in the famous periodicals of the day. His best known works are The Purple Cloud and Lord of the Sea. M.P. Shiel died February 17, 1947 in Chichester, England.
Shiel was a pioneer in science fiction, detection and short stories. His distinctive style is fast paced and filled with vivid images, but above all else, Shiel tells a good story.
Access to the Collection is by means of the Olin Library catalog and by the special lists maintained by the Department of College Archives and Special Collections. All researchers must register and abide by the printed rules governing the use of manuscript and archival material. A complete reading set of Shiel's works is available in Olin Library's circulating collection.
Correspondence and inquiries concerning the Collection or policies regarding its use, both for research and publication purposes, should be directed to:
Wenxian Zhang, Head of Archives and Special Collections
Rollins College
Campus Box 2768
Winter Park, Florida 32789
Phone: 646-2231
E-mail: WZhang@rollins.edu
M. P. Shiel

Most of the known letters by Shiel are at the University of Texas at Austin's Harry Ransom Humanities Research Center.
M.P. Shiel Bibliography
From Fantastic Fiction
Alan Gullette's M.P. Shiel pages
Includes a biography, bibliography, critical quotations about Shiel, publishing news and other material.
J.D.S. Books
"A catalog of books by and about M. P. Shiel."
Kingdom of Redonda

The Redondan Foundation
The official site of King Leo I, claimant to the throne.

Kingdom of Redonda Official Web-Site
The official site of King Robert the Bald, claimant to the throne.