Thomas Phillips Johnson was born on June 8, 1914 in New Castle, Pennsylvania. He attended New Castle public schools before attending Rollins College and graduating in 1934. While at Rollins he had a major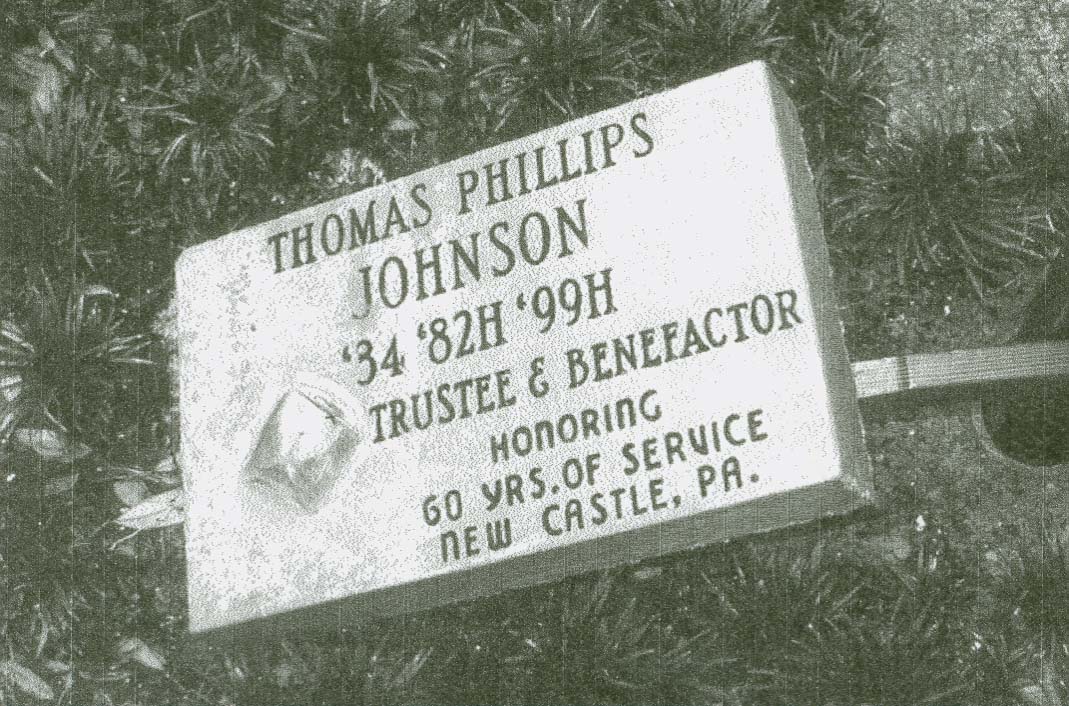 impact on student life. He participated in a multitude of activities including playing baseball and football. He served as the sophomore class president in 1931 and later served as student body president. He then attended Harvard Law School, spent two years as the editor of the Harvard Law Review and graduated from Harvard magna cum laude in 1937.
Johnson began practicing law in Pittsburgh that very same year. He also served in the Navy during World War II as an assistant to the Secretary of the Navy, and achieved the rank of Lieutenant Commander before being discharged in 1946. He returned to practicing law in Pittsburgh as part of the Kirkpatrick, Pomeroy, Lockhart and Johnson law firm. In his long career, Thomas P. Johnson served as on officer or director of well over fifty companies. These included Cyclops Corporation, Rockwell International, and First Seneca Bank and Trust Company, which later merged with Pennsylvania Bank Corporation.[1]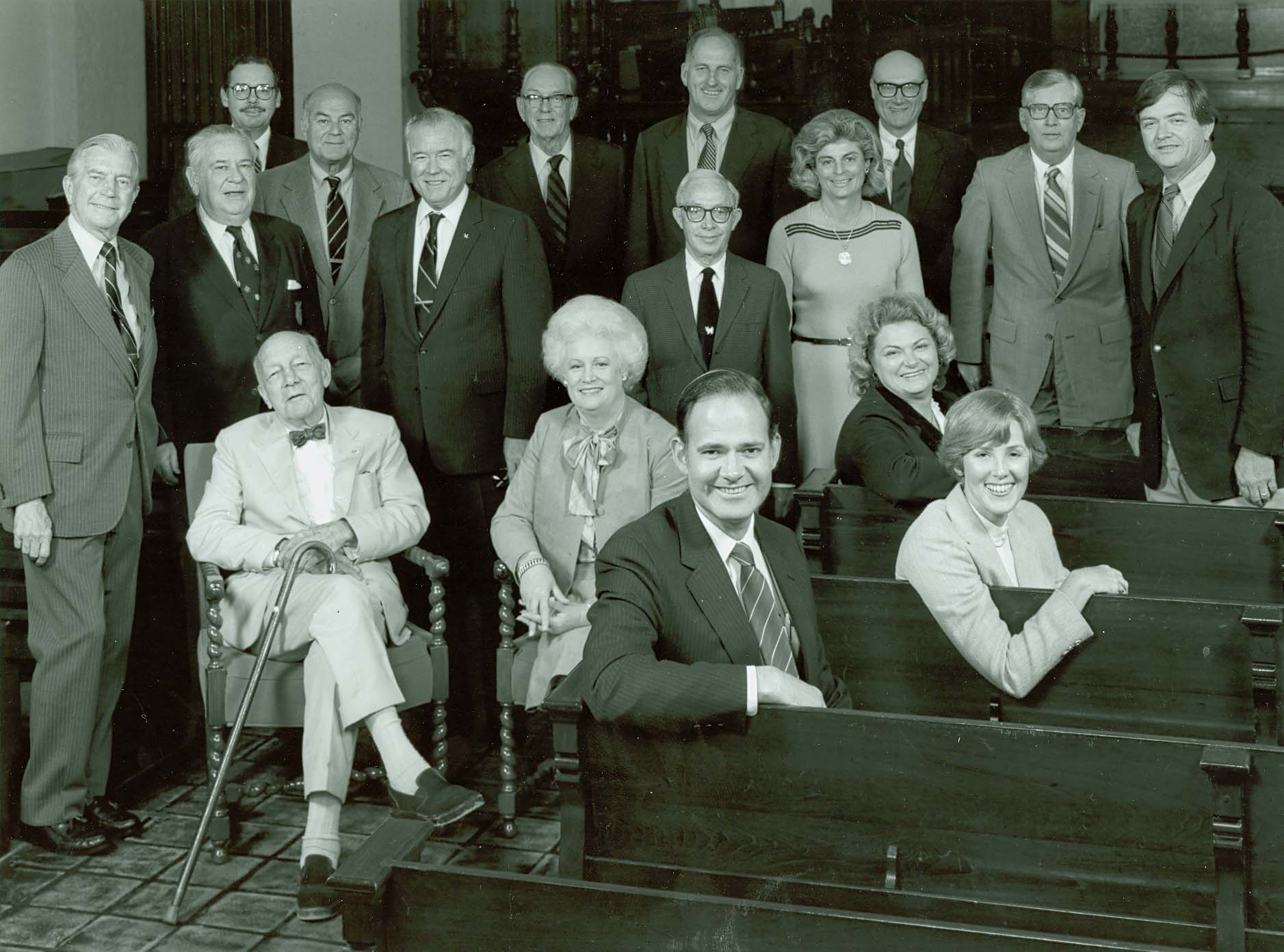 In 1939, Thomas P. Johnson began serving on the Rollins College Board of Trustees. His time on the board spanned the tenure of five different presidents. Johnson also headed the alumni association at the same time. He served as a trustee for other institutions as well, including Bethany College, Culver-Stockton College, and Philips University named after Johnson's own grandfather Thomas W. Phillips. He believed strongly in the impact and value of a liberal arts education, and received the Rollins College Decoration of Honor in 1959. Johnson loved college sports and contributed money to build the Alfond Baseball Stadium.[2]
In 1982 Rollins College President Thaddeus Seymour presented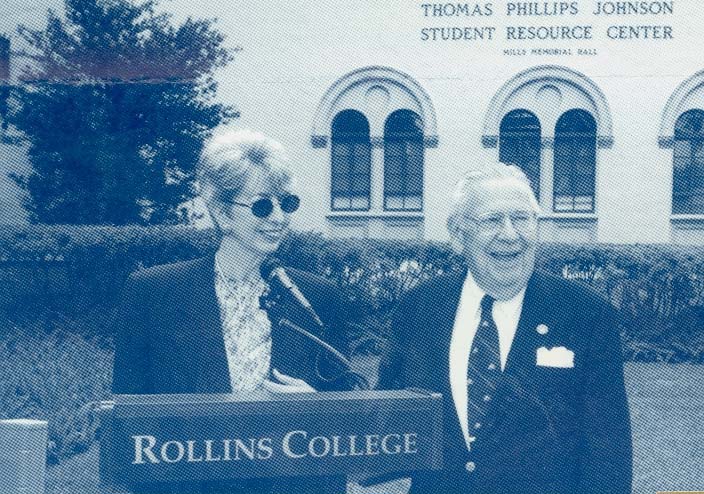 Johnson with an honorary degree of Doctor of Laws. Johnson contributed one million dollars in 1994 to create the Thomas P. Johnson Distinguished Visiting Scholars Program which invites speakers from across the world to share their knowledge with Rollins College. In 1995 Johnson donated two million dollars to establish the Thomas P. Johnson Student Resource Center, which offers tutoring and academic assistance to Rollins College students.[3] In 1999 he was honored with a stone on the Rollins Walk of Fame by another Rollins President, Dr. Rita Bornstein, who presented Johnson with his second honorary degree, a Doctor of Humane Letters.[4] Thomas P. Johnson died on May 23, 2000 and was buried in Pittsburgh, Pennsylvania.
Johnson with Dr. Rita Bornstein at the dedication of the Thomas P. Johnson Learning Center
- David Irvin
Stone dedicated to Johnson on the Rollins Walk of Fame.
---