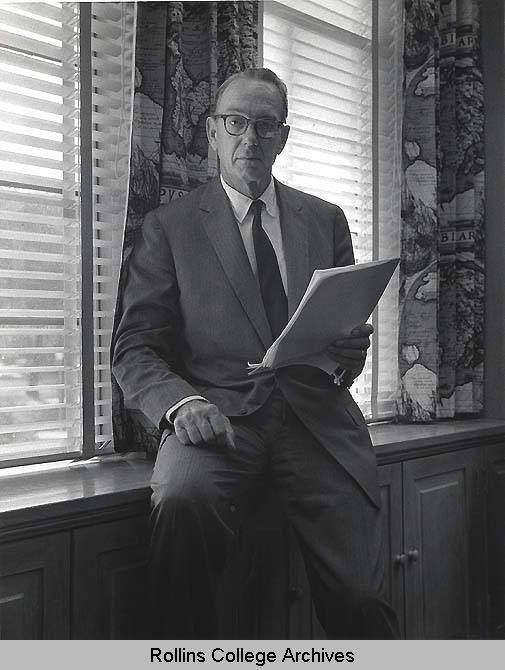 John M. Tiedtke was born on September 15, 1907 in Toledo, Ohio. His father, Ernest Tiedtke owned a grocery store. As a young man he attended the Culver Military Academy. From 1920 to 1921 John Tiedtke studied music at Rollins College and in 1926 he attended Dartmouth College where he received an Artium Baccalaureatus Degree in 1930. He was a member of the Sigma Nu fraternity. He furthered his education by attending Dartmouth's Amos Tuck School of Business administration, and graduated with an M.C.S Degree in 1932. He then worked for two years as an accountant at the firm of Widemen and Madden in Toledo. After the Great Depression struck America, Tiedtke moved to Florida to assist his uncle's business.[1]
In 1938 Tiedtke purchased a tract of land in the Florida Everglades and cleared it to plant sugar. From 1936 to 1943 he worked as photography instructor at the Rollins College. Hamilton Holt requested him to teach a ten-week beginners course in photography, and beginning in 1946 he served as an assistant professor of economics during the spring semesters until 1951. On June 2, 1949, Tiedtke received the Rollins College Decoration of Honor. That same year Tiedtke worked as treasurer and business manager until he was elected as second vice president. In 1951 he became a full professor of economics and the first dean of graduate programs, serving from 1960 to 1965. In June of 1969, he was elected to the Rollins College Board of Trustees.[2]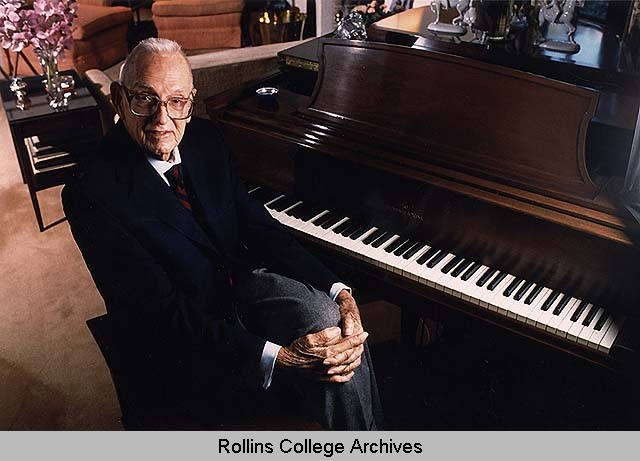 When John M. Tiedtke wasn't working, he spent much of his leisure time playing tennis or pursing his musical interests. He was a founding member of the Florida Symphony Orchestra. He made generous donations to both the Rollins College Music and Theater Departments. Tiedtke's most notable contribution to the arts was his involvement in the Bach Festival. Since1950 he had served as the president of the Bach Festival and turned the program into the high quality performances that it is today.[3]
Tiedtke helped bring well known solo musicians from around the world to Rollins College. In 1983 he established the Enzian Theater in Winter Park to entertain, inspire, educate, and connect the community through film. In 2003, on Tiedtke's 96th birthday, Rollins College celebrated his service to the school by establishing the John M. Tiedtke Endowed Chair of Music. Dr. John Sinclair, a longtime friend of Tiedtke, was appointed as the chair's first recipient.[4] John M Tiedke died on December 22, 2004. Rollins College has further honored him by dedicating the Tiedtke Music Hall in his memory.