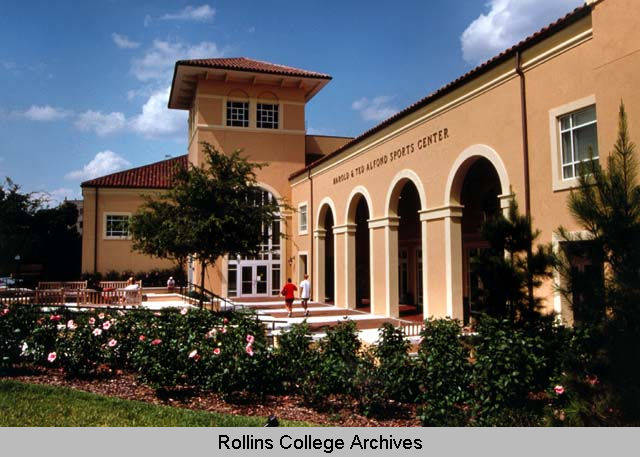 Harold Alfond's mother had a tough time just keeping her son in clothes. When he was growing up in Swampscott, Massachusetts in the 1920s, she'd send him off to school wearing a good pair of shoes and a warm sweater. Many times, Harold would come home without them. He'd given both to someone he thought needed them more.

Half a century and more hasn't changed some things about Harold Alfond. Certainly, as founder and Chairman of the Board of Dexter Shoe Company, he is respected for his role in building one of America's top shoe businesses and one of Maine's largest employers. Harold and his wife, Bibby, divide their days between homes in Waterville, Maine and Palm Beach, Florida. In both states, his extraordi­nary business achievements are famil­iar to many. But he is also distinguished by the same qualities that char­acterized him as a young man-his quiet nature, passion for sports, joyful love of life, solid common sense, and generous spirit. And he still enjoys putting people into a good pair of shoes.

According to Alfond, his parents, Simon and Rose, taught him the real key to his remarkable success: plain, hard work. As a youth, his early contact with the footwear business came through his father, who was employed by the Kesslen Shoe Company in Kennebunk, Maine. In those days, Harold's feet seldom touched the ground for long. At Swampscott High, he was an outstanding three-sport athlete-twice captain of the basketball team, football team quarterback, and leading hitter on the baseball team. When he graduated from high school in 1934, his athletic skill landed him a summer of playing base­ball in Derry, New Hampshire. It also led to his first job-at Kennebunk's shoe manufacturer.

"That's how you got a job in those days," Alfond re­calls. "They'd hire you if you were a ballplayer. You would work in the factory during the day and play base­ball at night." For twenty-five cents an hour, Harold put in ten hours every weekday and a half-day on Saturdays before heading out to the ball field. "I was the odd shoe boy, doing odd jobs. Whatever everyone else didn't want to do, I did," Alfond says.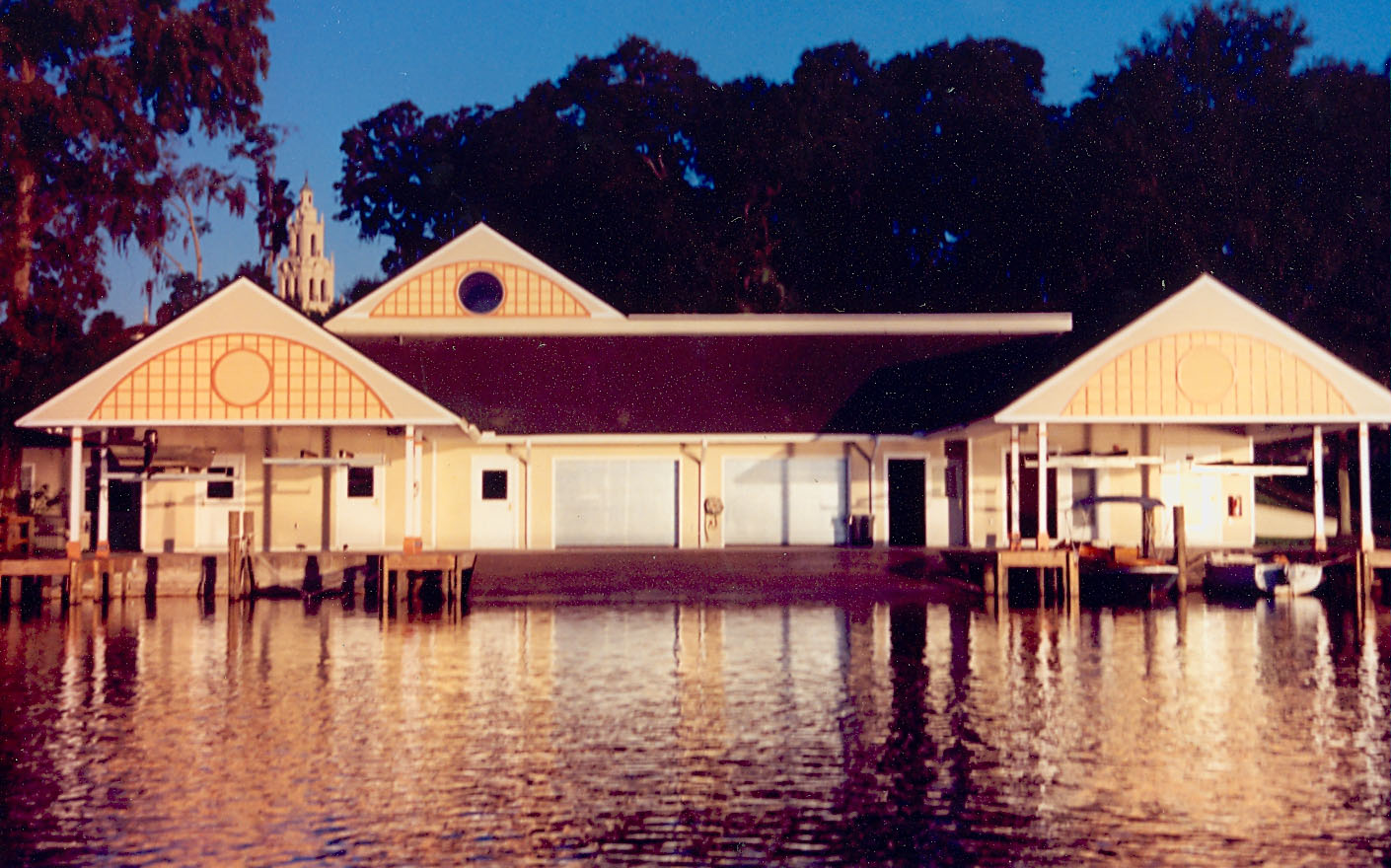 That willingness to work hard paid off. Before long, Harold was earning fifty cents an hour as the factory super­intendent. Although no less enamored of baseball, he had planted his feet firmly in the career that would secure his future, and he soon convinced his father of the wisdom of going into their own shoemaking business. In 1940, they bought a shoe factory in Norridgewock, Maine and began the Norrwock Shoe Company, which they built into a topnotch operation before eventually selling it to Shoe Corporation of America.
But Harold had it in his mind to own his own company again. He wanted a business he could teach his children and leave as a legacy for his family. In 1956, he found the perfect base for a new shoe factory at a vacant woolen mill in Dexter, Maine, and Dexter Shoe Company was born. Now one of the nation's largest footwear manufactur­ers, Dexter Shoe Company produces street shoes as well as golf and bowling shoes for men and women, turning out some thirty thousand pairs of shoes a day at its plants in Maine and Puerto Rico. And, as the founder had once dreamed, his three sons and have joined the Dexter team.
Although Harold is still deeply in­volved in Dexter as board chairman, work takes its place beside his other passions: spending time with his family, championing worthy causes, and of course, enjoying sports. He is an avid golfer. In fact, his reputation at the game occasioned this statement from a group of golfing friends that included Gerald Ford, Peter Ueberroth, Clint Eastwood and Harmon Killebrew: "We have all played with him and against him, and we can testify it is much better to be his partner than his opponent in a golf match."
An owner of the Boston Red Sox, Harold Alfond cheers his team at about thirty games each season. He has also been in the stands for every World Se­ries of the past forty years, right through the '89 earthquake at Candlestick Park.
While his enthusiasm for sports con­tinues to run at full speed, he admits that the secret to his vigorous health is simple: "I walk." No secret, however, is his belief in the values found in sports, which underlies his game plan for his many philanthropic and business ac­tivities. "I had all my breaks in life from sports," Alfond says. "I learned the importance of teamwork and how to get along with individuals, and how to judge an individual by his actions after win­ning or losing." Today, he readily credits the benefits he received from sports as the catalyst for the invest­ments he makes in others. "It started years ago," he reflects. "I was fortunate to have so much given to me, and I felt if I could give it back when I got older, I would." And give it back he does-with the same high-spirited determination he had on the playing field. Harold Alfond married Dorothy Levine of Waterville, Maine on August 5, 1943. "Bibby," a graduate of Colby College in Waterville, has been his gracious partner in the demanding business of successfully raising three sons and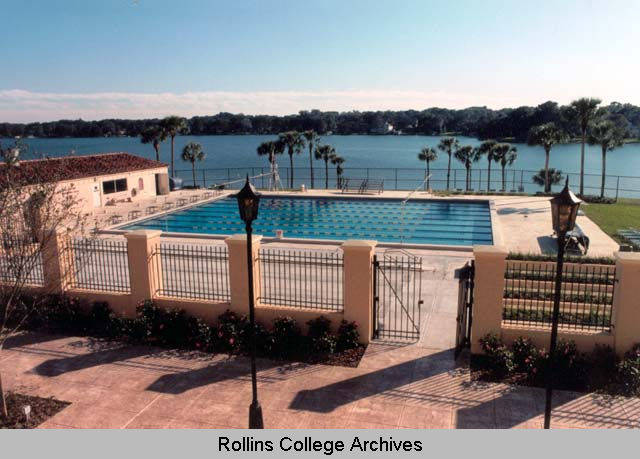 a daughter. Harold's devotion to home is a constant priority, and a prouder parent and grandparent would be hard to find. Theirs is an exception­ally close-knit family, whose warmth reaches out to embrace thirteen grand­children. Many in this affable, spirited group seem to have inherited more than a talent for the family business. They also display the Alfond commitment to education and the belief in giving of one's self.
Harold and Bibby's eldest son, Ted, is Executive Vice President of Dexter Shoe Company. He and his wife, Barbara, are both Rollins College graduates (Class of '68), and Barbara is a trustee of Rollins and of Holderness School in Plymouth, New Hampshire. Ted serves on the board of Kents Hill School in Kents Hill, Maine. They are the parents of three college students: John (Rollins '92), Jenny (Colby College '92), and Katharine (Brown Uni­versity '94). Son Peter and wife Karen, also Rollins graduates (Class of '75), have four young children: Rebekah, Kyle, Sarah, and Deborah. The family lives in Puerto Rico, where Peter oversees the Dexter production facility, and where they've adopted a local school. Back in Dexter, Maine, son Bill di­rects the company's golf and bowling shoe division and serves as a trustee of Governor Dummer Academy. He and his wife, Joan, have three children: Justin, Kenden, and Reis. Daughter Susan is also the parent of three college students: Emily (Univer­sity of Vermont '94), Daniel (Georgetown University '92), and David (Georgetown '90), who plans to teach in the black townships of South Africa. In this vibrant family, Harold Alfond remains the energetic role model whose example in making a difference is a constant source of encouragement. Harold Alfond has been called "an uncommon man," widely cited for his broad humanitarian spirit. Highly re­spected as an industry leader, he is even more widely regarded for his unwavering commitment to others. Here is one American who gives generously, frequently, and from the heart. In his native Maine, his philanthropy has touched numerous community or­ganizations as well as students and their schools. Alfond has strong praise for the value of a college education and athletics, and though he never went to college himself, he has quietly funded scholarships for hundreds of others and has fostered the growth of collegiate athletics through major gifts for sports facilities. In Waterville, Alfond's caring is re­flected at Colby College, where he has established several scholarship pro­grams and served as overseer of the board of trustees. In 1955, he contrib­uted the Alfond Arena for hockey, and in 1987, his lead gift toward a challenge grant at Colby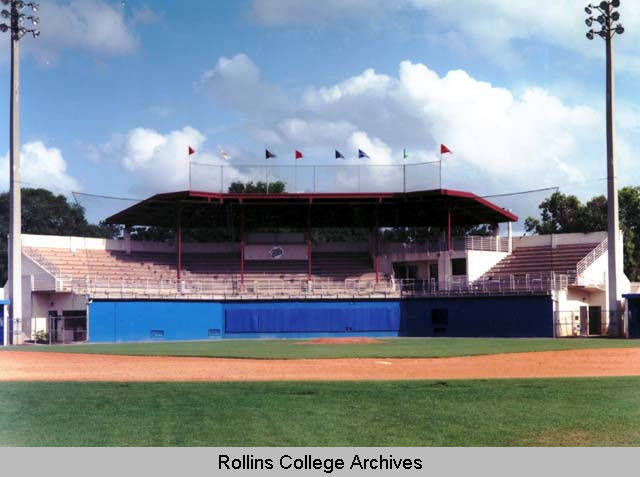 made possible the new state-of-the-art Alfond Track.
The 3600-seat Harold Alfond Sports Arena at the Uni­versity of Maine at Orono, dedi­cated in 1977, is also testimony to Harold Alfond's commitment to collegiate sports. An additional gift from Alfond in 1990 will double the seating capacity of the popular arena.
Scores of students have benefitted from Harold Alfond's support of Eaglebrook School (Deerfield, Massa­chusetts), Kents Hill School, Governor Dummer Academy (Byfield, Massa­chusetts), and Thomas College (Waterville, Maine).
In recognition of his many contribu­tions to education, Alfond was awarded the honorary Doctor of Humane Letters by both the University of Maine at Orono and Colby College, and the honorary Doctor of Science in Businesses Administration from Thomas College. Harold Alfond has touched his com­munity in many other ways. He has been a special friend to youth as a generous contributor to the Waterville YMCA and the Boys and Girls Club and sponsor of Waterville's first Little League team. He served as one of the earliest members of the Mansfield Health Education Board, is a past chairman of the United Jewish Appeal, and is also a member of the Odd Fel­lows, Elks, and Masons. He and Bibby have been instrumental in the estab­lishment of the Holocaust Human Rights Center of Maine.
Always responding to the needs of others, Alfond helped improve health care in the Waterville area through the founding of the Harold and Bibby Alfond Regional Cancer Center at the Mid-Maine Medical Center in 1980, in 1987, he set up the Harold Alfond Charitable Relief Endowment Fund as part of the TWOTEN Foundation, a national shoe industry philanthropic organization.
Nowhere has Harold Alfond's commitment to education and athletics been more meaningful than at Rollins College, where his role has far surpassed that of a proud parent. He served the College with distinction as a trustee from 1977 to 1983 and in 1967 estab­lished the Alfond Athletic Scholarship, which is awarded each year to an out­standing freshman athlete/scholar. In the more than two decades since its inception, the endowment has helped over twenty student athletes attend Rollins.
"A strong and well-directed athletic program benefits the school in many ways," Alfond points out. "We build a strong student body by attracting the best and brightest. This has made us strong academically. The interests that students de­velop and show now will stay with them for years to come, thereby generating even more support for the College."
In 1972, Harold Alfond generously made possible the building of the Alfond Swimming Pool on the Rollins campus, haven of thousands of student swimmers.
In 1984, Alfond presented the lead gift for the construction of a new base­ball complex for Rollins. Today, the Harold Alfond Stadium at Harper Shepherd Field stands as a modern, 800­seat lighted facility with dugouts, locker and equipment rooms, offices, press box, and concession stands.
Four years later, Alfond made an­other major contribution to Rollins which enhanced the athletic department's aquatics program while beautifying the campus for all. The Harold Alfond Boathouse, completed in 1990, created a new center for both athletic and recreational waterfront activity. As part of this gift, some 2100 feet of campus shoreline along Lake Virginia has been refurbished and landscaped.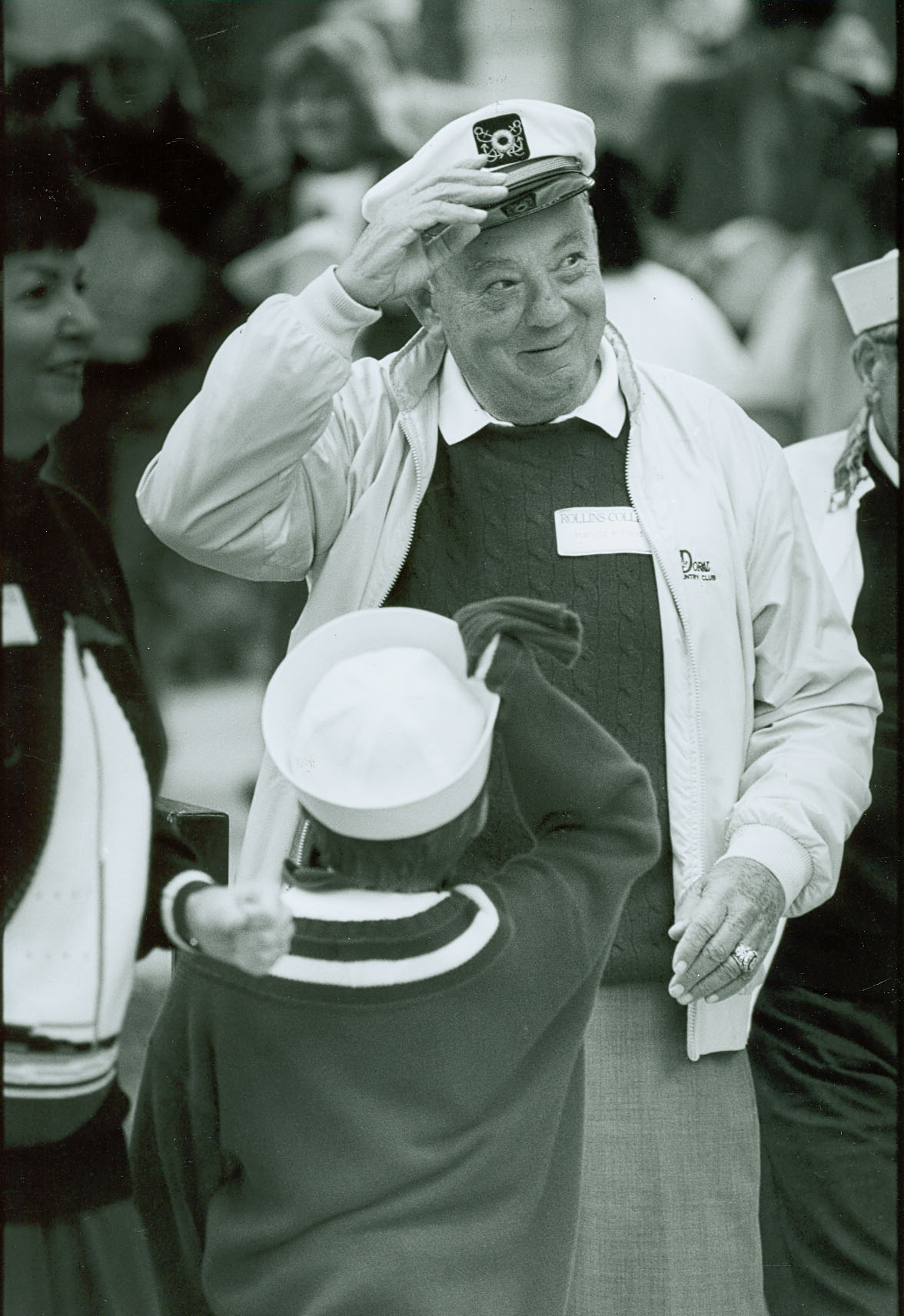 Harold Alfond's many efforts for the betterment of Rollins will affect cam pus life for generations of Rollins students. Yet, while his conviction of the value of athletics is strong, he puts no less importance on the chief business at hand. "I believe the path Rollins has chosen forms a solid base for enabling us to provide the quality and well-rounded education that our students want and deserve," he says.
Throughout his life, Harold Alfond has made gifts that enable others to live more fully - gifts of education, health, and recreation. In so doing, his spark has ignited others who have risen to his continued challenges and followed the good example he has set. Of the path he has taken, Alfond says, "While I'm living, I'm going to try to do everything. A lot of people try to do it after they're gone." Harold Alfond's contribution is a legacy that will shine far into tomorrow - not only at Rollins College, but in the countless lives he touches on his journey.
Alfond received an honorary degree form Rollins in 1997 and was elected trustee emeritus in 1993. He died on November 16, 2007 in Maine.

*This Biography first appeared in the Rollins Lamplighters Series.