Corra Harris was a vocal segregationist, well-known novelist, essayist and critic, who had been promoted by Hamilton Holt when he was editor of The Independent. For additional information on the Holt-Harris relationship, please see: The Complicity of Silence: Race and the Hamilton Holt/Corra Harris Friendship, 1899-1935.
Corra May (White) Harris, born on March 17, 1869 to Tinsley Rucker and Mary Elizabeth Mathews White, came from the Farm Hill plantation in Elbert County, Georgia. She received little formal education, except for three years in Elberton's Field School. Obtaining instruction mostly from her parents, she did not graduate from the all-female, local academy she attended. On February 8, 1887, she married a Methodist itinerant preacher named Lundy Howard Harris, with whom she had three children: one boy who died in infancy, another (Lundy Junior) who also died at an early age, and a daughter, Faith, who predeceased her mother by sixteen years in 1919. In 1899, Harris began her writing career with an article in The Independent magazine, which so impressed the editors that they asked her for further contributions. The article, characteristic of Southern apologia, defended the lynching of Sam Hose (Thomas Wilkes), an alleged violent offender. Subsequently, Harris wrote articles, editorials, and book reviews for The Independent for the next ten years. Additionally, she began to compose articles for the American Magazine in 1904, submitting her "Brasstown Valley Stories" from 1905-1909. Her work for the Saturday Evening Post began in 1907. Throughout this period she moved with her husband, who obtained pastorates in Decatur, then Covington, and finally a professorship at Emory College in Oxford.
After Harris' marriage ended with her husband's death in 1910, she left her home in Nashville, living in hotels and resorts until the completion of a residence in the mountains near Cartersville. Harris' writing became particularly prolific. Her literary achievements earned Harris widespread recognition and two honorary degrees: A Doctor of Letters from Oglethorpe University in 1921, and a Doctor of Humane Letters in Classics from Rollins College in 1927. One example of her accomplishments includes her work as a journalist during the First World War. In 1911 the Saturday Evening Post had Harris travel out of the country to write a series of articles on European women. She went to Europe again after the outbreak of World War I, becoming one of the first female war correspondents. Harris also served as a columnist for the Atlanta Journal in 1931. Her numerous literary works include: The Jessic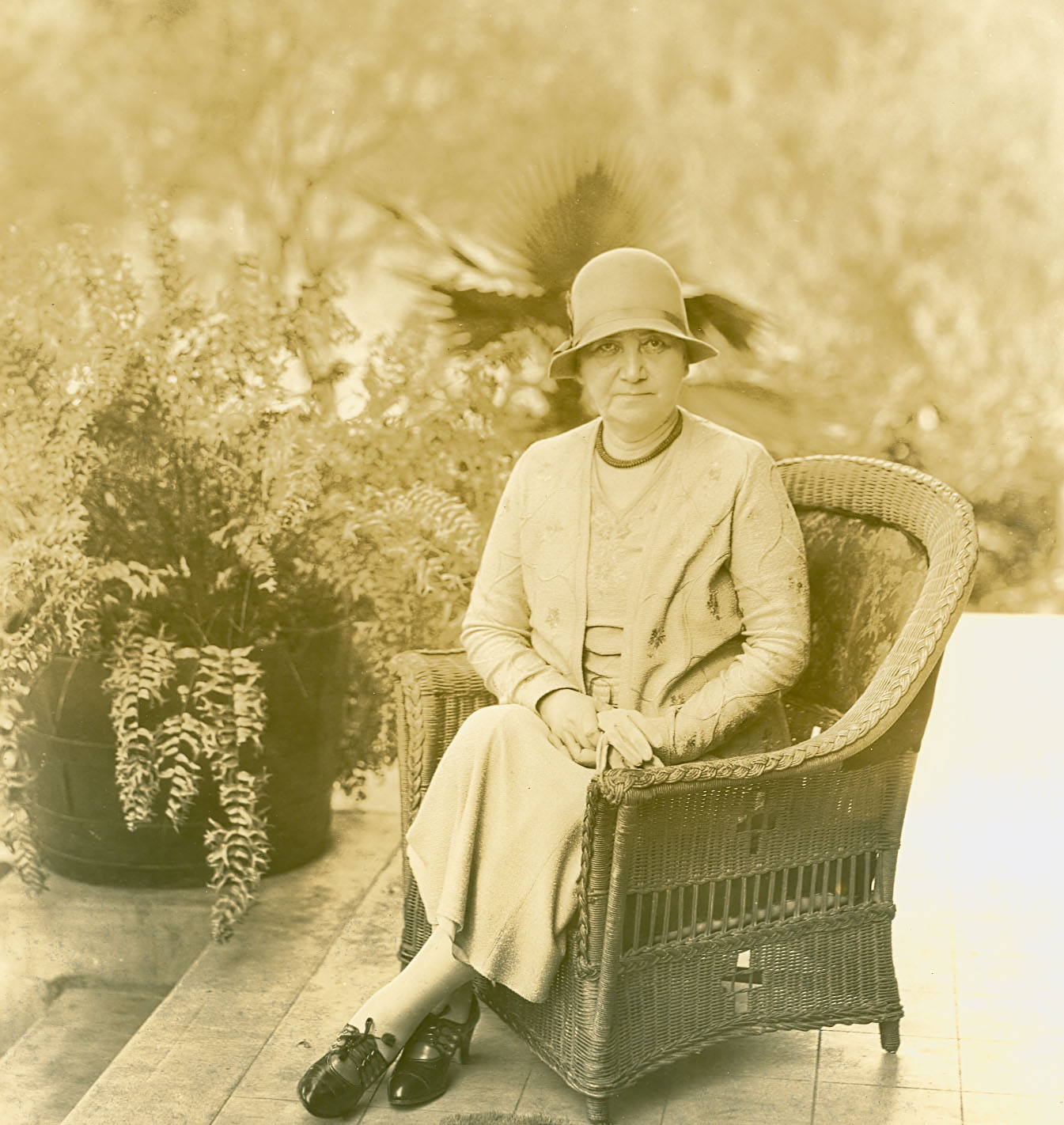 a Letters (1904, co-authored by Paul Elmer More), the vaguely autobiographical A Circuit Rider's Wife (1910), Eve's Second Husband (1910), Recording Angel (1912), In Search of a Husband (1913), Co-Citizens (1915), Making Her His Wife (1918), Happily Married (1920), My Son (1921), Daughter of Adam (1923), House of Helen (1923), My Book and Heart (1923), As a Woman Thinks (1925), Flapper Anne (1925), and Happy Pilgrimage (1927). In 1927 Harris also joined the faculty of the University of Georgia, demonstrating an inclination to have some academic involvement.
Thus, during the winter semester of 1929-1930, Harris became a guest lecturer for Rollins College, leading a discussion on morality. Known as the "Professor of Evil," Harris argued for the absoluteness of evil while attempting to define its nature (often through the use of Biblical texts). The course for the study of evil, including discussions and student conferences, received a great deal of publicity; Harris had selected the topic specifically in hopes of creating public interest.[1] In addition to lecturing, Harris also "published" several articles for The Rollins Animated Magazine, such as a review of Irving Bacheller's unpublished novel, Dawn (1927), "Man, the Most Evil of the Lower Animals" (1930), and "Their Faces and Their Books" (1934). Her essay on Winter Park, entitled The Town That Became a University (1930) praised Hamilton Holt for his student-focused methodology, which made Rollins "a laboratory for testing a new and entrancing theory of education."[2] She described Winter Park, Florida as a "University at Large," reflecting on the influence the College had on its hometown economically, intellectually, and spiritually.[3] The quintessence of Southern values, Harris advocated the importance of faith and morality until her death of a heart attack on February 9, 1935.
- Angelica Garcia