Born in Meridian, Mississippi on April, 18, 1897, Edwin Phillips Granberry lived in the Oklahoma Territory before moving to Florida at the age of ten. There, he attended the University of Florida from 1916 to1918 until his studies were interrupted by his service with the U.S. Marines during World War I. Upon Granberry's return in 1920, he enrolled at the University of Columbia, where he earned his Artium Baccalaureatus in Romance Languages. In 1920 to 1922, he became an assistant professor at Miami University (Ohio). Soon after, he attended George Pierce Baker's famous "47 Workshop," where his three-act comedy, "Hitch Your Wagon to a Star" was produced in 1924.[1]
Soon after, from 1925 to 1930, while working as a private school language teacher, Granberry published three novels. The Ancient Hunger (1927), the first of his three books, told a story of romantic attraction and tragedy in an Oklahoma setting. Granberry's remaining fictions explored the characters of Florida "scrub" pine country. [2] In his work, Strangers and Lovers (1928), Granberry introduced the Florida "Cracker," and the rendering of innocence and doomed love that anchored in the backwoods of their daily lives.[3] Granberry's most renowned story, however, came in 1933, when he authored A Trip to Czardis, a novel that presented a mother taking her two unwitting sons to visit their father for the last time. In 1934, A Trip to Czardis immediately received recognition from critics. It was awarded the O. Henry Memorial Prize and appeared more than forty times in magazine anthologies, and on radio and T.V. broadcasts.[4] Granberry soon began to work as a freelance book review and critic, having reviewed several pieces.
Most notable came in a glowing and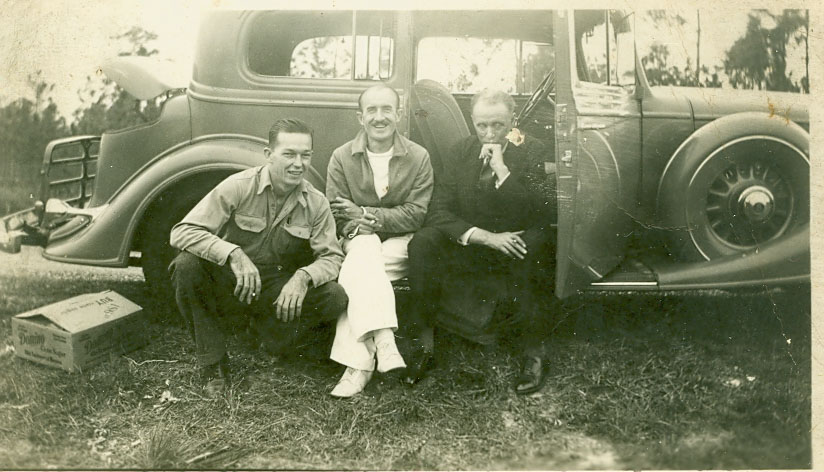 unprecedented 1,200-word piece out of the novel Gone With the Wind in the New York Evening Sun on June 30, 1936. Margaret Mitchell, the author of the book, was so impressed by Granberry's review, which compared her book to Tolstoy's War and Peace, that it sparked a lifetime friendship between the two and convinced Mitchell to agree to accept $50,000 in movie rights for her book pending contract negotiations with producer David O. Selznick.
After reading Granberry's work, Rollins College President, Hamilton Holt, also became mesmerized by Granberry and immediately appointed him to the Rollins faculty as assistant professor of English. Granberry accepted, and became so absorbed in fishing and surf-casting that he did not produce any literary work until after he received an honorary degree from Rollins in 1945.[5] In 1950, he finally wrote a three-play act titled The Falcon, which made its debut on the Annie Russell Theatre stage at Rollins College during Founders' Week, February 1950. Granberry continued to serve as Irving Bacheller Chair of Creative Writing until his retirement in 1971. After his departure with the College, he continued, with the help of artist Roy Crane, to co-write the nationally syndicated comic strip, Buzz Sawyer. Granberry died on December 5, 1988, at the age of 91, leaving behind three sons.
Granberry (center) photographed with Jordan and Lewis