Son of Reverend Nathaniel Judson and Rachel (Chase) Burton, Richard Eugene (born March 14, 1861) grew up in the literary environment of Hartford, Connecticut. His friends and neighbors included individuals such as Yale's popular English professor, William Lyon Phelps; actors Otis Skinner and William Gillette; Charles D. Warner; Harriet Beecher Stowe; and Mark Twain. In 1883, Burton received his bachelor's degree from Trinity College, in Hartford. Burton conducted his graduate studies at Johns Hopkins University in Baltimore, Maryland, and obtained his doctoral degree in 1888. For the next year, Burton served as the managing editor for New York's newspaper The Churchman. In 1889, he married divorcee Agnes Rose Parkhurst (Tingley), and traveled in Europe until 1890.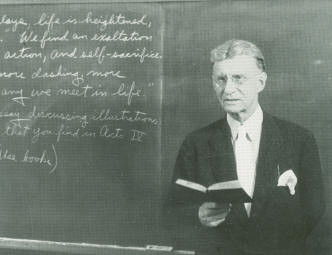 When Burton returned from abroad, he became the literary editor of the newspaper publication, The Hartford Courant, until 1897. From 1897 to 1899, Burton functioned as associate editor of Warner's Library of the World's Best Literature, also assuming a position as the head of the English department at the University of Minnesota in 1898. He left that post in 1902 to edit for the Lothrop Publishing Company (until 1904) and lecture professionally on the subject of English literature at the University of Chicago in Illinois (until 1906). From 1906 to 1925, Burton once again headed the English department at the University of Minnesota and, from 1921 until 1933 lectured on literature at Colombia University in New York. Additionally, in 1925 Burton became the president of Richard Burton Schools. Sarah Lawrence College in Bronxville, New York, also benefited from his services as a lecturer on literature from 1928 to 1931. In 1930, Burton joined the board of editors for the Book League of America (to 1940) and became the editor in the department of literature for Warner Brothers Pictures (to 1934). During the production of A Midsummer Night's Dream (1935), Warner Brothers appointed Burton as a literary adviser. Burton remarried in 1931, this time to Ruth Cuthrie Harding.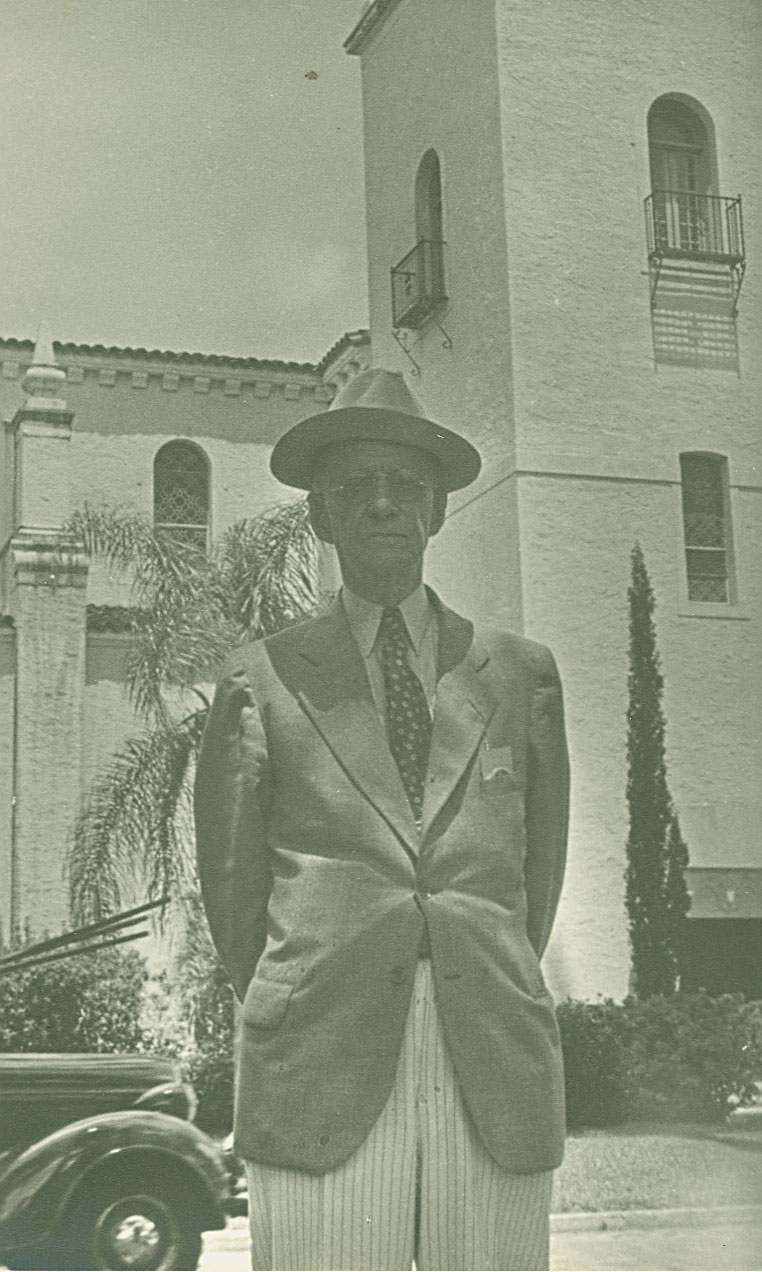 As a lecturer in very high demand, Burton did not join the Rollins faculty until 1933, at the age of seventy-two. Students found him inspiring, engaging, and a person who valued every moment. "If I were Dr. Burton now," one former pupil stated, "I'd probably take out my gold watch— as he so often did towards the end of class— and say, 'Good! We have three minutes left! I'm going to take every last one of them."[1] Burton continued in the capacity of lecturer until his death from a cerebral hemorrhage on April 8, 1940. Although had no children, Burton left behind dozens of books on drama and fiction, such as Dumb in June (1895), biographies, special studies, and copious amounts of poetry. Additionally, Burton participated in many organizations, such as the National Institute of Arts and Letters, Drama League of America, New York Drama League, Simplified Spelling Board, Pulitzer Committees (such as those on fiction and biography), Voltaire Association, Phi Beta Kappa, Theta Alpha Phi, and the Rollins Amhurst Players. Truly an accomplished individual, determined to incite enthusiasm for literature amongst his students, he might be described with a line from one of his poems, "A Modern Saint,"
No Medieval mystery, no crowned,
Dim figure, halo-ringed, uncanny bright.
A modern saint: a man who treads earth's ground,
And ministers to men with all his might.[2]
- Angelica Garcia