Orpah (Freeman) Blackman, wife of John Smith Blackman, gave birth to William Fremont Blackman on September 26, 1855 in North Pitcher, New York. Blackman held a Bachelor of Arts Degree from Oberlin College, a Bachelor of Divinity degree from Yale Divinity School, and a doctorate (magna cum laude) from Cornell University. He also conducted graduate studies at the Berlin University (Royal Statistical Bureau, 1893) and the College de France in Paris (1894), and received an honorary Doctor of Laws degree in 1910 from the University of Florida. Upon his graduation from Yale, Blackman held pastorates at congregational churches in Steubenville, Ohio, Naugatuck, Connecticut, and Ithaca, New York. Blackman married Lucy Worthington on July 1, 1880, with whom he had three children: Berkeley, Worthington, and Marjorie. In 1893 Blackman served as a professor of Christian ethics at Yale and editor of the Yale Review until 1901, when he lectured on social philosophy and ethics. During 1902, however, Blackman turned his attention to Rollins College in Winter Park, Florida.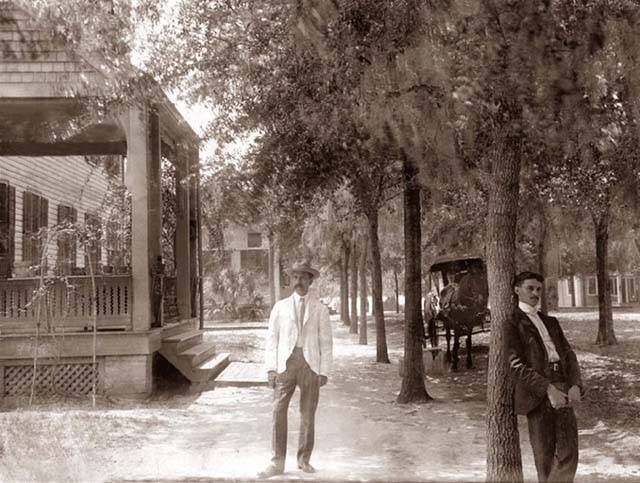 In 1902, Blackman became the president-elect of Rollins. He assumed office on April 2, 1903 and remained president of the school for thirteen years. As president, Blackman stressed high quality in education, stating that Rollins should strive for "quality, highest standards of scholarship, thoroughness of work, fineness of result."[1] He also raised the first permanent Endowment Fund to help supplement student fees and secured donations to construct the first three fireproof buildings during his expansion of the college's campus: a library, science hall, and men's dormitory. Blackman fought for the accreditation of Rollins College at the state and national level and, in the process released the school from the denominational tie to the Congregationalists. In addition, Blackman taught sociology, politics, and economics. The Board of Trustees elected Blackman as president-emeritus on February 20, 1927. Blackman resigned from the Presidency in 1915 a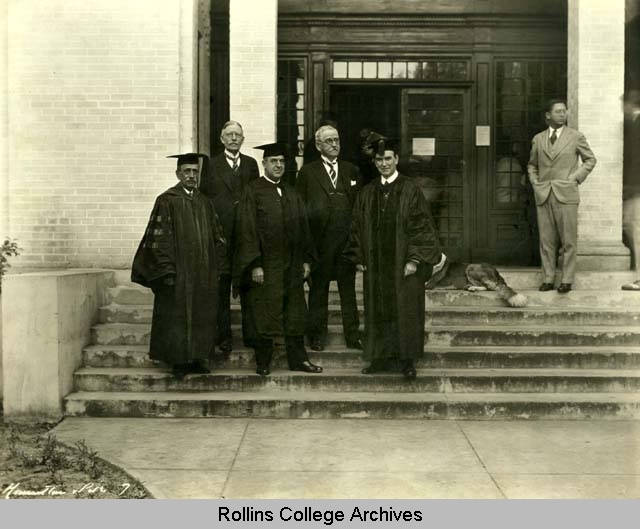 nd purchased Wekiwa Ranch near Sanford, Florida.
Blackman also had a significant role in the development in Winter Park, stating, "I believe in Florida."[2] He founded, and then headed as president, the Bank of Winter Park from 1911 until 1918. The Florida Conference of Charities and Corrections, an organization of educators that dealt with sociological challenges, elected him as president in 1912. In 1913, Blackman joined the Commission on Family Life of the Federal Council of Churches of Christ in America. In addition, in 1917 the governor of Florida appointed him as a member of the Florida Livestock Sanitary Board, which he served as until 1921. That year, he also became president of the Florida Audubon Society because of his interest in birds and conservation; he urged the enactment of conservation laws, inspected bird rookeries, served as chairman of the Conservation Committee of the Florida State Chamber of Commerce, and campaigned for conservation publicity. Blackman managed the Florida Tick Eradication Committee of the Southern Settlement and Development Organization. His attempts, as personal representative of the secretary of the interior and United States commissioner of reclamation, to aid the passage of a measure in Congress to resettle soldiers returning from World War I, however, did not succeed. Blackman also authored several works, including The Making of Hawaii – a Study in Social Evolution (1899), and A History of Orange County (1927), as well as several monographs on conservation, ornithology, religion, and education. He died in Winter Park on August 9, 1932; his funeral service took place in Knowles Chapel, on the Rollins Campus.
- Angelica Garcia
[1] William F. Blackman quoted in, "President William Fremont Blackman: Scholar, Author, Educator," Department of Archives and Special Collections, Box 20E-F: 3 of 4, Olin Library, Rollins College, Winter Park, Florida.
[2] William F. Blackman, "The Floridian's Creed and Covenant," President William Freemont Blackman and His Administration: 1902-1915, Rollins College Bulletin, 54 no. 4 (December 1959), 39.