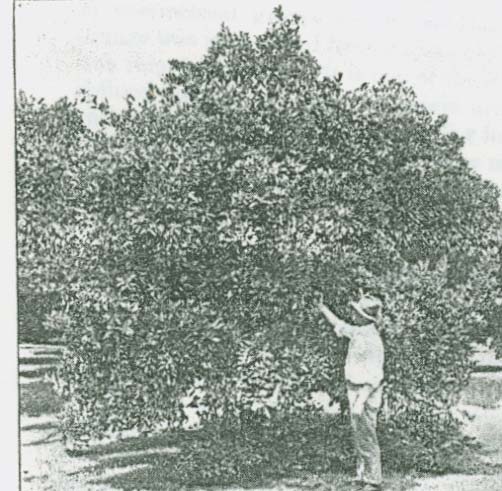 William Chase Temple was born on December 28, 1862 in Starke, Bradford County Florida. He was the son of William Clemons Temple and Mattie Josephine Chase Temple. His family moved to Delaware shortly after his birth. William attended the public schools in Wilmington and graduated from the Delaware State Normal School in 1879. That same year, he traveled to Milwaukee, Wisconsin, where he worked for the packing house of Plankington & Armour and for the Alexander Mitchell Bank. He traveled to Florida where he spent two years working in the lumber industry as manager of the Alexandria Groves on the St. John's River. He also traveled to Chicago, Illinois where he developed the Johnson Automatic Temperature Control business. From 1885-89 Temple was president and general manager of Metropolitan Service Electric Company in New York City. He was also involved with the Babcock & Wilcox Company in Pittsburgh, Pennsylvania. Overall, Temple was director to more than twenty banks, trust, lumber, coal and mining companies in and around the Pittsburgh area.
Temple arrived in Winter Park in 1897. The following year he bought an estate and orange grove on Lake Maitland that he named "Alabama." He lived on the property until 1915. While in Winter Park, Temple demonstrated interest in town development. He served three terms as mayor and was the first president of the Board of Trade. He was also a generous donor and trustee of Rollins College.
Tree of Temple orange from which propagation was started
In 1909 he developed the Florida Citrus Exchange along with other leading citrus growers. At the time, the orange grove industry lacked organization and many groves were poorly managed.[1] There was a lack of spraying and controlling of pests as well as problems with irrigation and quality of fruit sold. As a result, profit were low and the industry struggled.[2] While rebuilding the industry, a man named John Hakes contacted Temple about an interesting orange he found in his orange grove. Temple was impressed with its deep color, tenderness and flavor.[3] He suggested Hakes send a sample to D.C. Gillette of the Buckeye Nursery in Tampa, Florida. Gillette was also impressed. Hakes and Gillette devised a contract, which stated that Buckeye Nursery would become owner of all budwoods produced by the parent tree.[4] In return Hakes would receive $2.00 from every tree sold for the next three years. In order to protect the product a name was needed. Gillette and Hakes decided to name the orange after William Temple because of his role in the development of their business.[5] The newly discovered fruit was called the Temple orange.
Temple was involved in a plethora of civic and fraternal organizations, including the Masons, Odd Fellow Elk Organization, The Sons of the American Revolution, Mayflower Society, Duquesne Club of Pittsburgh, Cuyamaca Club of San Diego and Rotary Club of Tampa.[6] He was the owner of the Pittsburgh National League Baseball Club of which he was also president. He played a crucial role in the development of professional baseball leagues by increasing player salaries and advocating for improving the quality of game play. [7]

The Temple Orange, external view, cross-section, and end with peel removed
Temple married Carrie Lee Wood in Jacksonville, Florida on April 13, 1884. He had one son and three daughters. His son, William and daughters Mary Louise and Carrie Ruth all died in childhood he was survived by Dorothea Temple. William Chase Temple died on January 9, 1917 in Winter Park, Florida.
- Kerem K. Rivera
---