Louis F. Dommerich was born on February 2, 1841 in Cassel Germany. His father was a college professor. In 1859, Dommerich came over to the United States where he worked for as an apprentice in a German factory, Noell & Oelbermann, which served as a direct agent for a foreign manufacturing. He was employed there for ten years before becoming a partner in the renamed E. Oelbermann & Co. In 1889 the company was renamed once again to Oelbermann, Dommerich and Co. His company specialized in dry goods exchange and bank dealing in textile commerce, and became so successful that it had manufacturing companies all across the United States and Europe.[1]
In 1885 Dommerich visited Florida for the first time, and two years later he visited Winter Park and stayed in the Seminole Hotel. In 1991 Dommerich bought 400 Acres of land in Maitland Florida. His holdings included the orange groves on Lake Minnehaha. It was there that he built his first home in Maitland and called it "Hiawatha Grove." His wife, Clara J. Dommerich established the Maitland Public Library in 1896 and Louis Dommerich was its major contributor. In 1907 he donated $3,000 in memory of his late wife. From 1897 to 1904, Dommerich served on the Rollins College Board of Trustees.[2] He and his wife founded the Florida Audubon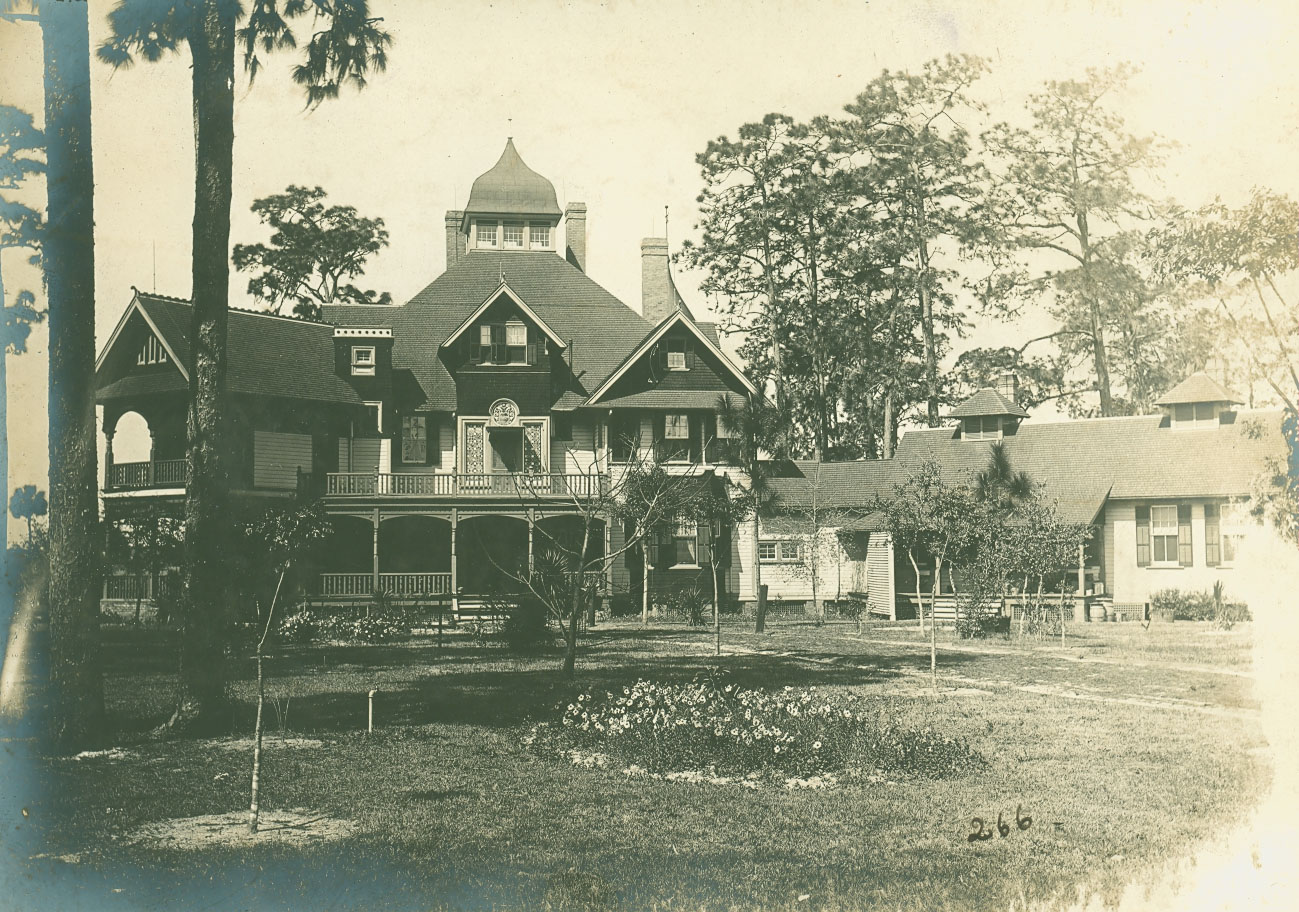 society in 1900 and served as president from 1901 to 1911. In 1903 Dommerich donated $5,000 towards Rollins College's first endowment. In 1907 Dommerich donated $500 to help secure Carnegie Library and in 1910 he donated $1,000 to help secure a science building. Back on the Board in 1909, he remained a trustee until his death.
Louis Ferdinand Dommerich died at the age of 72 on July 22, 1912. His son Alexander Louis Dommerich served on the Board of Trustees as his other son Otto Louis Dommerich helped Hamilton Holt finance the College in 1927.[3] By the time Louis Ferdinand Dommerich died, his company had become one of the most prominent commercial banking houses in the world. Hiawatha Grove stood until 1954 when it was torn down to make way for homes in the area.