Josey K. Galloway was born in Beaumont, Texas in 1911. In 1912 he moved to Winter Park with his family. He attended Winter Park public schools and graduated in 1929. He then joined his father, Carl H. Galloway Sr., at the Winter Park Telephone Company. After graduated from the University of North Carolina with a degree in electrical engineering. Galloway returned to Winter Park and resumed working with the Winter Park Telephone Company. Galloway joined the navy just before America's involvement in World War II.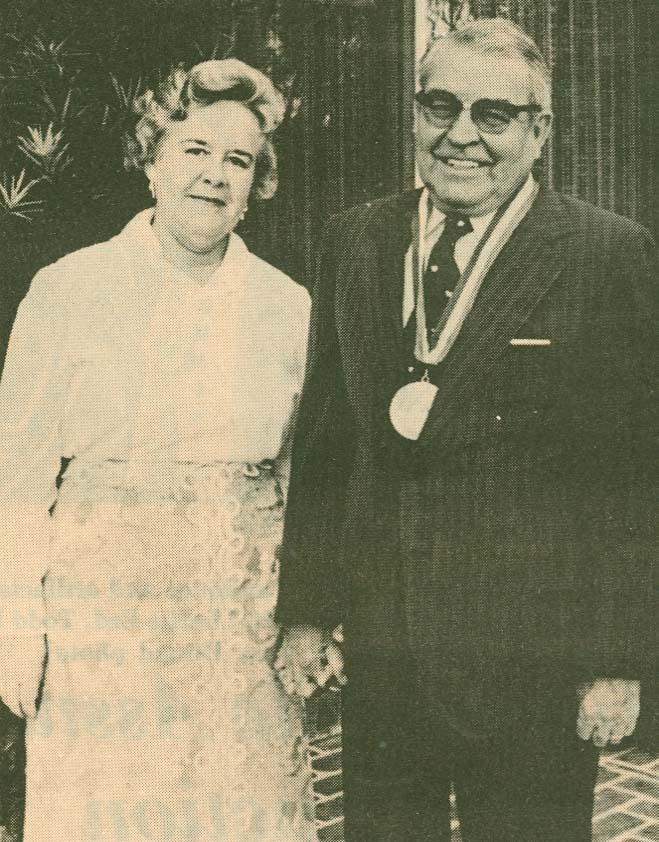 He continued his naval career for seven years and earned the rank of commander before returning to Winter Park months after the war in 1946. Galloway became president of Winter Park Telephone Company in 1959. He served as president until 1967 when he was elected as chairman of the board. In 1973 he served as president of the United States Independent Telephone Association and remained on as a member of its board for several years. He also served on the board of the Florida Telephone Association. Galloway retired from an active role in the Winter Park Telephone Co. in the spring of 1978. He continued to serve as executive committee chairman until his death later that year.[1]
Galloway served the Winter Park community as a member of many of the city's charitable organizations such as the Winter Park Memorial Hospital Association, the Rollins College Board of Trustees, the Independent Telephone Pioneers of America, the Retired Officers Association and vice president of the Florida Chamber of Commerce.[2] The Florida Legislature passed resolution recognizing Galloway's exceptional service in 1963. He received the similar honor from the governor two years later. In 1975, the United States Independent Telephone Association honored Galloway with its highest honor, the Distinguished Service Award for both industrial and community service.[3] He received an honorary Doctorate of Science and Business Administration from Rollins College on May 27, 1977. The Galloway Room in Mills Memorial Hall was given by his wife, Sarah B. Galloway, in her husband's memory..