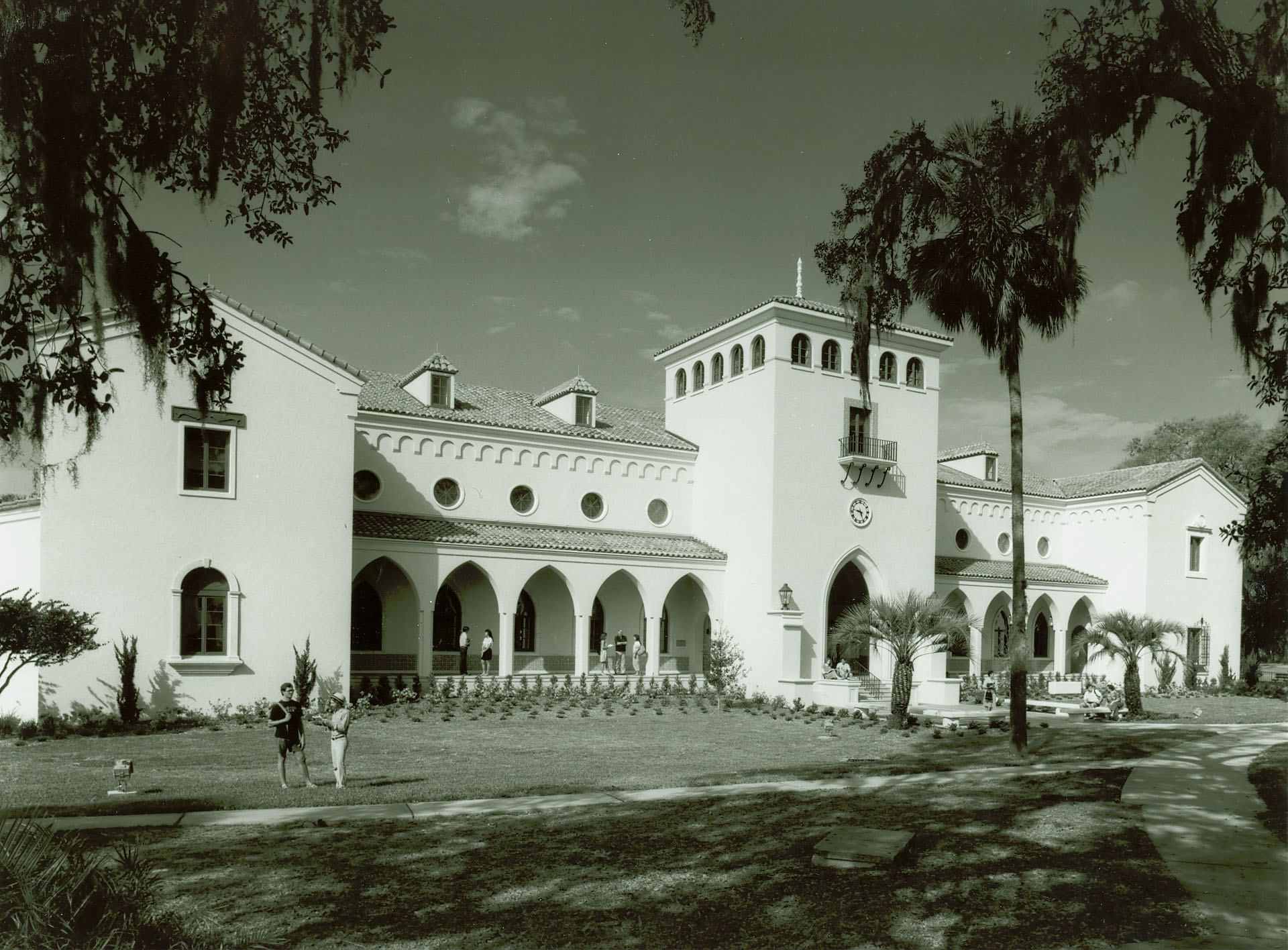 James Gamble Rogers II was born in Chicago, Illinois on January 24, 1901 to John A. and Elizabeth (Baird) Rogers. He spent the early part of his life in Wilmette and Winnetka, Illinois. After John A. Rogers suffered a massive heart attack, doctors told him that if he stayed in Chicago, he could expect to live an additional six months as opposed to two years if he moved to Florida.[1] The Rogers family moved to Daytona Beach, Florida when James was 15. James attended Daytona Beach High School and graduated in 1918. Soon thereafter, he was employed by the old Merchants Bank in Daytona. In 1921 he attended Dartmouth College in New Hampshire. While at Dartmouth he waited on tables to put himself through college. Although Rogers wanted to pursue a degree in architecture, Dartmouth did not offer an architectural degree, instead, the college only offered architectural courses. Nonetheless, he excelled in art courses and in the Thayer School of Civil Engineering.[2] He was also an accomplished swimmer in college.
In 1924, towards the end of his junior year, Rogers returned to Daytona Beach after his father suffered a heart attack. James joined his father's architectural firm. In 1928 he opened his own branch office in Winter Park, Florida. When John A. Rogers died in 1934, James completed any ongoing projects his father left behind and focused of his new firm, Rogers, Lovelock and Fritz, established in 1935. Rogers developed a style that "emphasized the purity of early domestic architecture in America and the Western European countries,"[3] and avoided "exaggerated detail and meaningless exterior decoration."[4] Rogers was called to work with the U.S. Corps of Engineers as head of the Architectural Section of their district office in Wilmington, North Carolina when WWII broke out. He later went to Pensacola and began working with an architectural firm.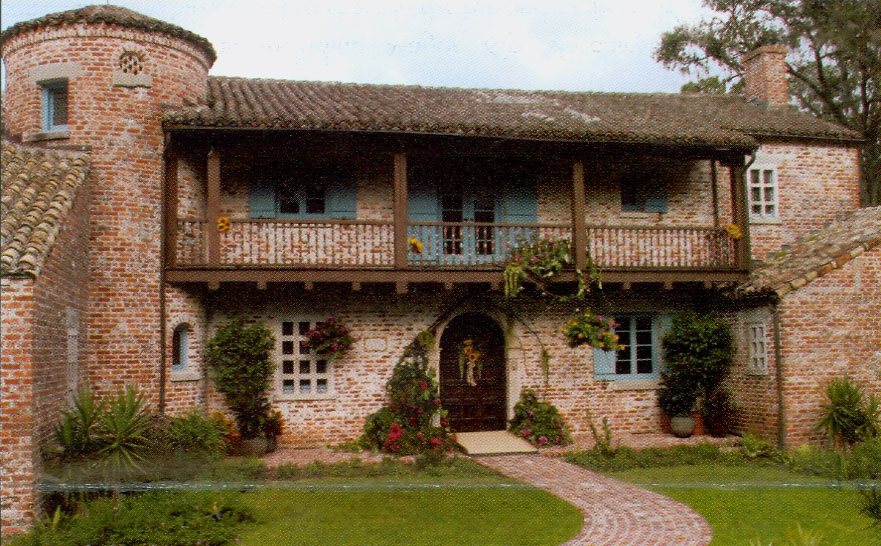 Rogers worked on state buildings, institutions of higher learning and residential homes but retained his interest in Spanish, French, Provincial and American Colonial architecture while many twentieth century architects dwelled in Modernism, Expressionism and Constructivism. His work in Winter Park set the tone for much of the architecture throughout the community. He built a number of residences, one of the most famous being the Barbour residence located on North Interlachen Ave. The opulent residence was constructed with a "typical Andalusian cortijo" in mind.[5] The Spanish style house featured imported materials and furnishings from Spain, which was later turned into Casa Feliz Home Museum.
Rogers also constructed Winter Park High School, Bush Auditorium at Rollins College, along with the Mills Library, Skillman Dining Hall, Crummer Hall and several dormitories at the college. He is most remembered for the construction of the Olin Library. The $4.7 million necessary to fund the building came from New York City's Franklin W. Olin Foundation. Roger's design for the library was both artistic and practical. The building features Romanesque elements and protective elements such as minimal windows to prevent sun damages to books. Spanish design elements are not incorporated into the interior in order to create more space.
Rogers died in 1990. He earned numerous awards including the Hamilton Holt Medal and honorary degree in 1985 from Rollins College and Architect of the Year from the Building Stone Institute in 1963. Many of his buildings and homes have withstood the test of time and stand strong.
- Kerem K. Rivera
---