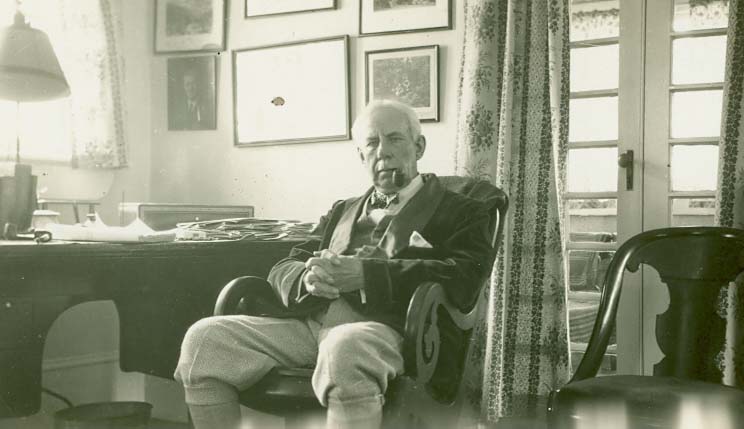 Irving Bacheller was born on September 26, 1859 in Pierpont, New York. He spent his childhood working odd jobs to support his family while trying to attend school.[1] Although he never received a high school diploma, Bacheller attended St. Lawrence University where he founded the Alpha Omicron Chapter of Alpha Tau Omega. He received a B.S. and moved to New York to pursue a career in journalism. Bacheller became the editor of Daily Hotel Reporter and a year later joined the staff of the Brooklyn Daily Times as the Military and Naval Editor. In 1884 he received a promotion to Dramatic Editor for the Brooklyn Daily Times. The same year, he helped found the first newspaper syndicate in the United States.
Bacheller sold his first literary creation, a poem called "Whisperin' Bill" to the Independent early in his career. Charles L. Webster & Co. published Bacheller's first novel, The Master of Silence in 1892. One year later, Bacheller discovered Stephen Crane and helped serialize his most famous work The Red Badge of Courage. Bacheller later became the Sunday Edition Editor for Joseph Pulitzer's New York World. In 1900 Bacheller published his most famous novel Eben Holden and it sold over 250,000 copies in its first year of publication. He retired from editing and journalistic work to devote himself full time to his fiction. He returned to journalism for only a brief time in 1917 when he served as a World War I correspondent in France.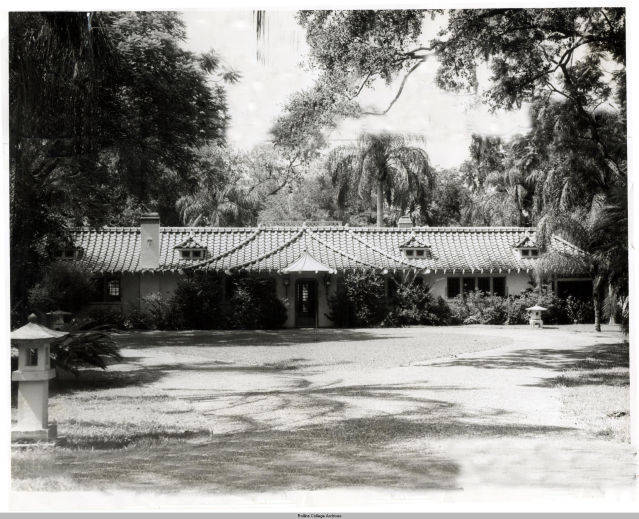 In 1918 Bacheller arrived in Winter Park. He established an estate and named it "Gate O' the Isles." After he lived in Winter Park for a couple of years, he created the Irving Bacheller Essay Contest in 1920 to train young people to write effective and professional essays. From 1921 until 1930, he lectured at Rollins College. During his career as a lecturer he wrote three novels, In the Days of Poor Richard, Father Abraham, and Dawn. He continued his writing even after his tenure at Rollins ended, writing seven more novels before his death.
Bacheller was elected to the Rollins College Board of Trustees in 1922 and served until 1948. In 1925 he chaired a trustee search committee and convinced Hamilton holt to come to Rollins. Holt and Bacheller knew each other since Bacheller published his poems in the Independent, a publication that Holt edited. Bacheller received the Algernon Sidney Sullivan Medallion for integrity of character in 1927. In 1940 he received an honorary degree from Rollins College and later that year established the Irving Bacheller Professorship of Creative Writing.[2] Edwin Granberry was the first man elected to the position. In 1943 Bacheller left Winter Park for good and died seven years later in White Plains, New York on February 24, 1950.
- David Irvin