GEORGE CORNELL '35 '85H has been surprising people his entire life-from his arrival in Central Florida in 1931 in his own plane, which he flew into Orlando to attend sight unseen the college his parents had picked out for him, to the astounding announcement in October 2001 of his second $10-million gift to Rollins College. That gift accomplished Cornell's two objectives: it pushed The Campaign For Rollins well over the $150-million mark, and it totally shocked President Rita Bornstein. Never mind that the gift established the first endowment of its kind in the nation. Cornell just wanted to make things happen.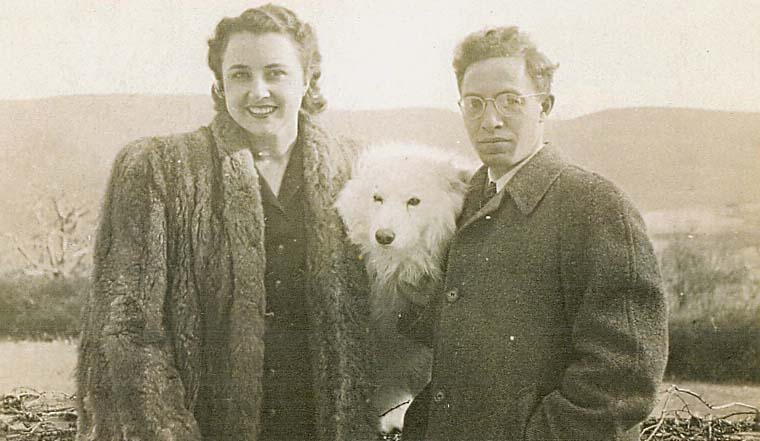 But then, making history is a family tradition for George Davison Cornell. Born in Brooklyn Heights in 1910, he is descended from Thomas Cornell, who arrived on the Mayflower in 1638 to escape religious persecution. His uncle, Ezra Cornell, founded Cornell University, and his father, Edward Cornell, one of the first graduates of Cornell Law School, became a prominent New York attorney and was instrumental in the incorporation of IBM, serving as a director and lawyer for the corporation from its inception until his death. George Cornell was raised in New York, in a family of devout Quakers, with his twin brother, two sisters, and an adopted brother. He spent summers on Lake Cayuga near his home in Central Valley, New York, and it was there, years later while he was on summer break from Rollins, that he met Harriet Wilkes-a strikingly beautiful young woman whom he married in 1936 and who remained his beloved wife for 63 years until her death in 1999. Introduced to Cornell by the son of the first President of Cuba, Wilkes was as outgoing and talkative as Cornell was shy and quiet. In his signature restrained wit, Cornell remembered, "It wasn't love at first sight. .. she grew on me."
Cornell arrived at Rollins a bit later than most freshmen, at the age of 21. His parents had heard about the College from friends and thought the warm Florida climate would be healthier for him than the cold winters in upstate New York. While at Rollins, Cornell was active in the International Relations Club and was chairman of the Flying Club in 1934 and 1935. "I thought Rollins was pretty," said Cornell. "At the time there were 400 students, and I knew everyone on campus by name." His college memories include bridge games, a few pranks played by other students (including a small car some­how finding its way to the top of the old diving tower), and food that "wasn't outstanding." "You had to eat it or starve to death," quipped Cornell.
Cornell's parents had a winter home in Delray Beach, and George and Harriet built their own home there in 1950 on a large parcel of land that spanned an entire block. Cornell still lives in that home an expansive, yet modest, traditional Florida home with vintage 1950s furni­ture and some of the original appliances. The backyard remains extensive enough for his dogs to have plenty of room to run, but much of the original property has since been donated to the city for a dog park, and the Cornells became well known in that community for their incredible generosity.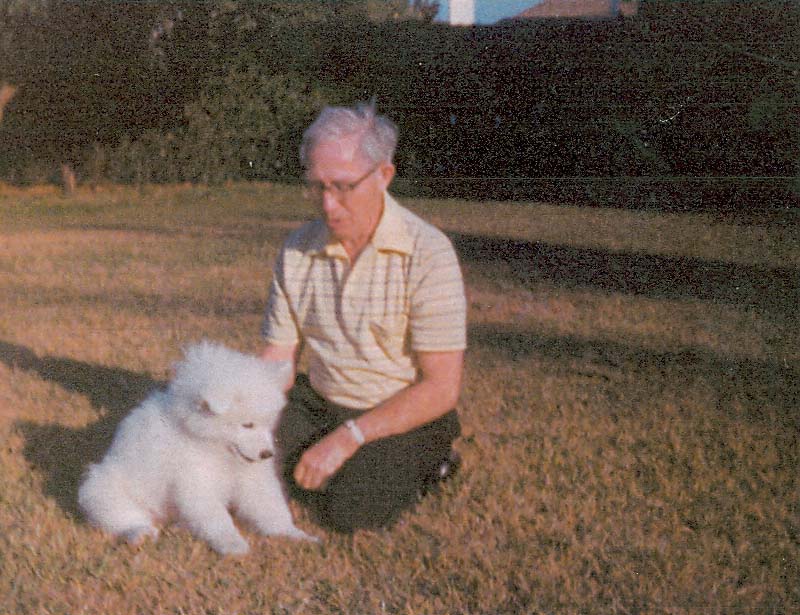 Longtime friend Bill Gordon, a 1951 graduate of Rollins and former executive director of alumni relations for the College, first met Cornell in 1973. "We've been fast friends ever since," said Gordon. "George is a remarkable person. He lives by his Quaker principles, always doing things for others."
And he has done so many things for others. In addition to Rollins College and the city of Delray Beach, his family's namesake Cornell University, various children's hospitals, and a host of other organizations have benefited from Cornell's immense generosity. "I espe­cially have a soft spot in my heart for Rollins," Cornell said. "It's difficult for me to say no."
His devotion to family, friends, and philanthropy is matched only by his love for his beautiful Samoyeds-dogs with thick white coats originally bred in Eurasia and known as the "smiling dogs" because of their perennial grin. Cornell's parents had owned Samoyeds from shortly after the breed was first introduced in this country in 1912. Posey and her big brother, Ivan, are Cornell's "babies"-his absolute pride and joy. Cornell sits in his backyard for hours and watches them play. He shows Ivan at dog shows and enjoys at­tending the events. He also thoroughly enjoyed last year's film Best in Show-­the only movie he's seen in decades. "George got a Blockbuster membership specifically to rent the movie," Gordon said, "and he didn't utter a word through the entire film."
But then Cornell is a man of few words most of the time. He knows that actions speak louder than words, and his actions speak volumes .
Ann Marie Varga '82
Mary Wismar-Davis '76 '80MBA
*This article was first appeared in the Winter 2002 issue of Rollins Alumni Record.