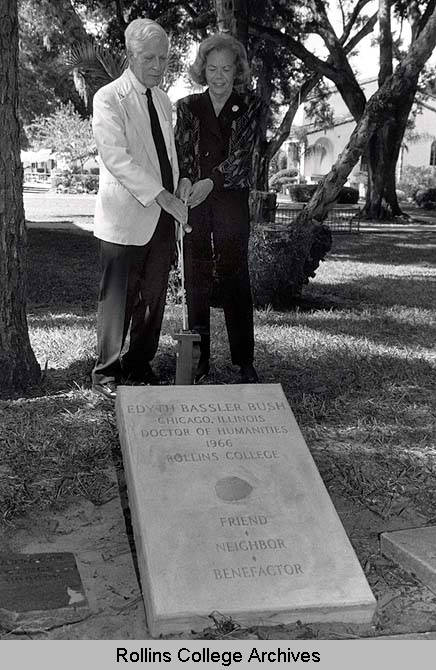 Edyth Bassler Bush was born in 1879 in Chicago, Illinois to Sarah and Eugene Bassler. Her father's untimely death left her financially responsible for her family. Edyth ventured into the world of theatre and produced an opera at the age of 13.[1] At 14, Edyth began teaching drama and dancing classes. She broke into the professional acting world at the age of 16.[2] Edyth was well on her way to stardom when she met Archibald Granville Bush, a businessman from St. Paul, Minnesota. She married Mr. Bush on November 11, 1919 and left the stage to become a housewife.[3] Her husband worked his way up the corporate ladder becoming the principal stockholder of the Minnesota Mining and Manufacturing Company by 1921. He was worth more than $300 million.
Along with supporting her husband, Edyth continued writing plays throughout her life. She wrote over a dozen plays, several of which were produced over the years. The first play she wrote while married to Bush was La Gamine, focusing on a love affair between Ferdinand Archduke of Austria-Hungary and Carlotta LeCouvrier. The play premiered in December 1939 at the Theatre Guild of Minneapolis and St. Paul. The play was also performed at Rollins College in February of 1956. In 1941 she built, directed, and operated her own theatre called the "Little Theatre" in St. Paul, Minnesota.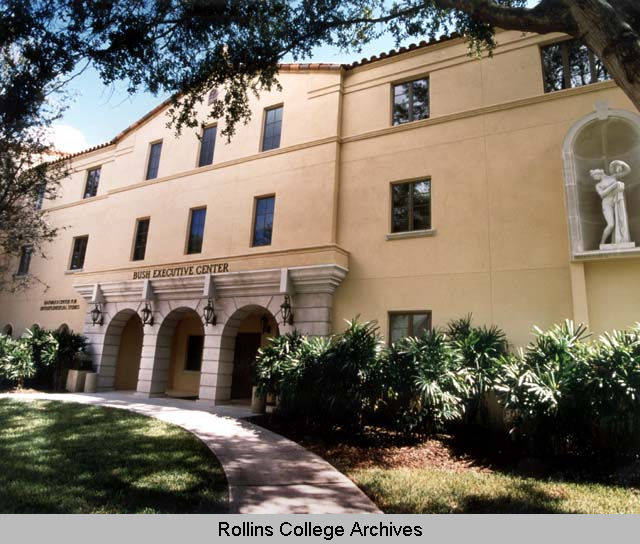 Edyth moved to Winter Park, Florida with her husband in 1949. While in Winter Park, the Bushs' made generous contributions to many community organizations including Rollins College, established several local banks, and Archibald created his own foundation. Edyth established her own foundation, today known as The Edyth Bush Charitable Foundation, with the intent of providing grants to charitable, religious, and educational organizations that serve the underprivileged. Edyth also established The Edyth Bush Theatre in Orlando's Lake Formosa neighborhood. Edyth received a Doctor of Humanities from Rollins College on December 24, 1965.
Edyth remained in her $71 million estate in Winter Park after her husband's death in January of 1966. She donated $615,000 to Rollins College to endow a chair of mathematics and help cover expenses for the Archibald Granville Bush Science Center promised by her husband.
Edyth Bush died on November 20, 1972 in Winter Park, Florida. The Bushs did not have any children. Much of their estate was left to the foundations they created.
Edyth will always be remembered as a devoted wife, talented artist and compassionate person.
- Kerem K. Rivera
---