David Mizell's history is somewhat convoluted because one of Mizell's ten children shared his name. Some sources refer to Mizell's son as David Mizell Jr. Mizell was said to be a descendent of French Huguenots that arrived in the Colonies before the outbreak of the American Revolution. The family originally had the name Moselle, before changing it to the Anglicanized Mizell. The Mizell family's legacy in America began with three brothers: Luke, William and David. After settling off the Eastern Coast of North Carolina the three brothers each moved their separate ways south. William's lineage went to Georgia, Luke's to Alabama, and David's to Florida.[1]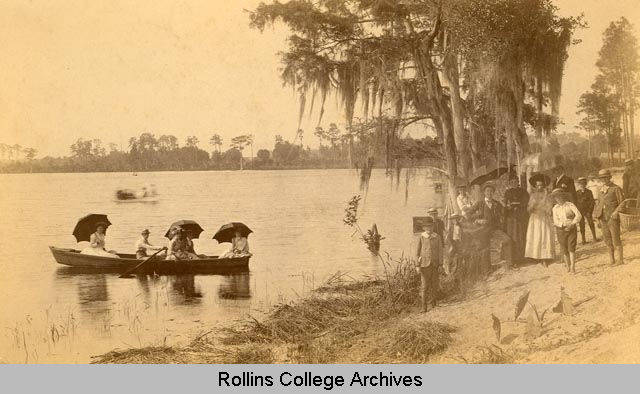 Although Mizell was not the town founder, he and his family settled the area in 1858.[2] He was said to have been convinced to come down to Central Florida from Alachua County on a suggestion by his son John, who believed that the area held high prospects.[3] Taking a chance, Mizell purchased eight acres of land surrounded by lakes from Isaac W. Rutland. After traveling to his land on horseback his daughter took her sycamore riding whip and stuck it into the ground, marking the area where the Mizell family would build their first log cabin.[4] Mizell named the settlement Lake View as it was surrounded by lakes. These lakes are today known as Mizell, Berry, and Virginia.[5] The name of his settlement was later changed to Osceola in 1870 in honor of a famous Seminole warrior.[6] Whether the settlement was more commonly known as Lake View or Osceola makes little difference as the settlement would later become what is known today as the City of Winter Park.
After founding the settlement, Mizell experienced success growing cotton on his land.[7]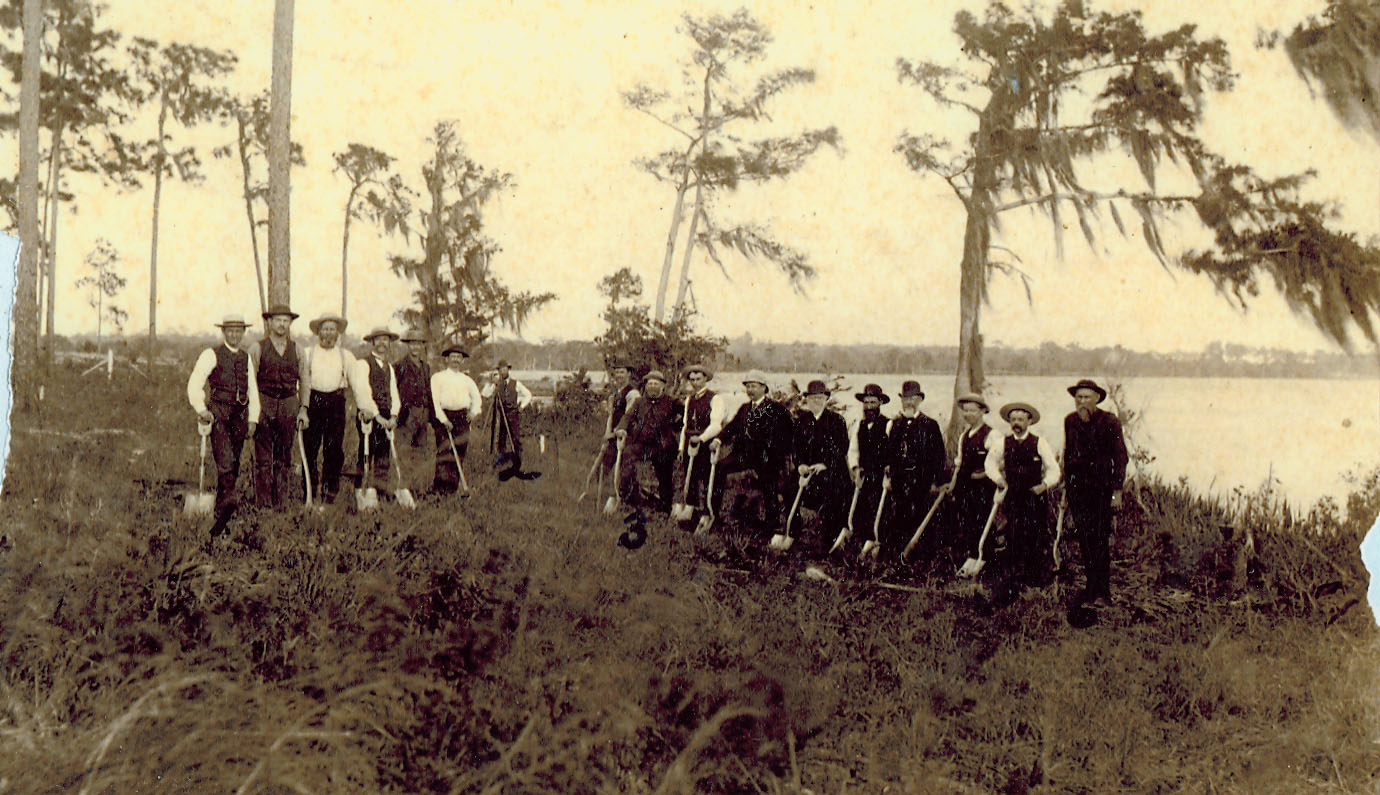 The mild climate and abundant water allowed for him to make a profit growing cotton. With his success as a planter, Mizell became a prominent citizen of Orange County. His son John became a county judge, and his other Son, David, became the first sheriff of Orange County. Unfortunately, the younger David was ambushed and killed in the line of duty. The younger Mizell's death sparked a feud between the Mizell Family and the Barber Family.[8]
The elder David Mizell became the first chairman of the Board of Orange County Commissioners and even had a hand in signing Florida's Constitution of 1868.[9] In his later years, Mizell lived with one of his sons in Conway, an area located in East Orange County, Florida. His son died soon after and he bought the house from his son's widow and lived in it until 1884. Mizell died on January 6, 1884 and was buried in Conway cemetery.[10]