Roy Edwin Crummer was born in Protection, Kansas on March 26, 1889 to Harry E. and Corra (Dune) Crummer. Harry established a mercantile business in Protection after moving to Kansas from Illinois in 1885. Roy was educated in Kansas public schools. After graduating he worked with the Fourth National Bank of Wichita for five years. He left the bank and organized The Brown-Crummer Investment Company, which became the largest financial services firm in the Central West that dealt with tax-exempt securities, government and state bonds, and municipal country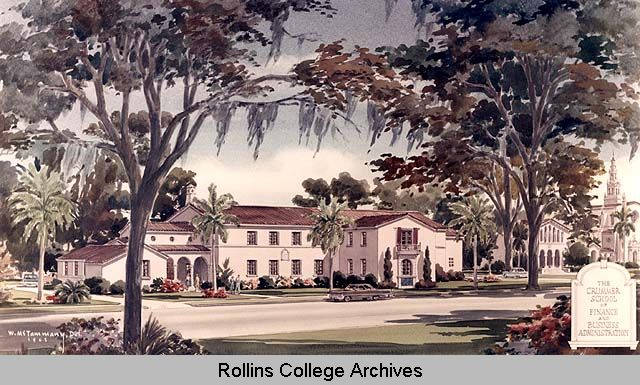 corporation bonds.[1]
Crummer married Hazel Jackson of Coldwater, Kansas in 1912. They had two sons, Harry J. Crummer and Roy E. Crummer Jr. The family moved to Orlando, Florida in the early 1930s. Crummer spent fifteen years in Florida, managing and resolving many of the bond issues that Florida faced following the crash of the stock market in 1929.[2] At the time, Florida had a total debt of $500 million, $400 million of which was in default. Florida was presented with a $40 million annual debt requirement. This was a heavy burden for Florida's two million residents.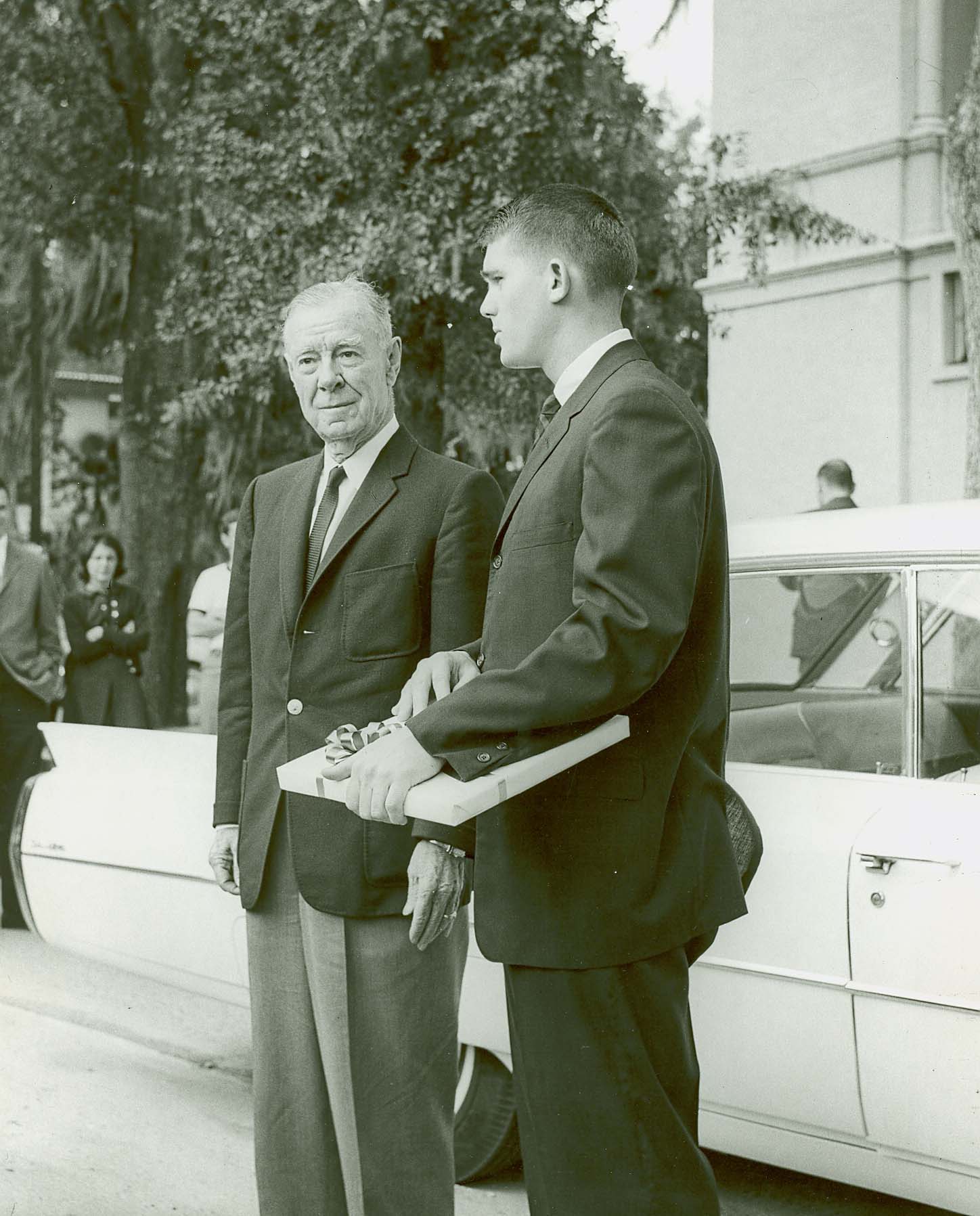 Crummer reasoned that the solution to Florida's debt problem was changing legislation that transferred three cents of the state's gasoline tax to counties. This tax was used ad valorem and paid the state bond debt. Crummer faced much opposition but gained the trust and confidence of former Governor Doyle Carlton. His ideas and contributions led to Florida's financial rehabilitation, growth and development. He retired from active business in the mid 1940s. Afterwards, Crummer moved to a ranch south of Reno, Nevada.[3]
Crummer took pride in helping the communities he was involved with. While living in Winter Park he was heavily involved with Rollins College. After moving to Nevada, Crummer continued his involvement with the College. In 1964 he gave Rollins College $1 million for the construction and establishment of a business school, which the College named the Roy E. Crummer School of Finance and Business Administration.[4] The school was created with the intent to offer undergraduate students the opportunity to combine their undergraduate liberal arts degree with one year. The student receives the B.A. degree at the end of the fourth year and spends an additional year earning M.B.A. The Crummer building cost $700,000. The additional $300,000 Crummer donated was used to endow the school.
Roy Edwin Crummer died on March 15, 1968 in Beverly Hills, California. Crummer had a great impact not only on the Rollins and Winter Park communities but also the greater state of Florida. Without his intellect and direction Florida would have had a rough time rehabilitating from the enormous public debt. A great deal of gratitude is owed to a man who did so much for the state of Florida.
- Kerem K. Rivera
---