An archivist's job is to keep records that have enduring value as reliable memories of the past. Fredrick Lewton, the first archivist of the Mills Memorial Library at Rollins College, did just that, making sure to document every aspect of the history of the liberal arts heritage. Fredrick Lewis Lewton was born on March 17, 1874 in Cleveland, Ohio to Fredrick William Taylor and Annie Louise Taylor. Lewton passed his youth in Ohio until the age of two, when his father decided to relocate the family to Florida. There, the family constructed a home on Lake Brantley made from the lumber out of Moyer's Mill on Lake Virginia, Winter Park (currently the location of the boat dock on the Rollins College campus). During construction, Lewton's father became ill, forcing the family to move into the uncompleted house. There, Lewton spent his time before schooling, "in and around his out-of-door playground," where he became keenly interested with the nature that surrounded him.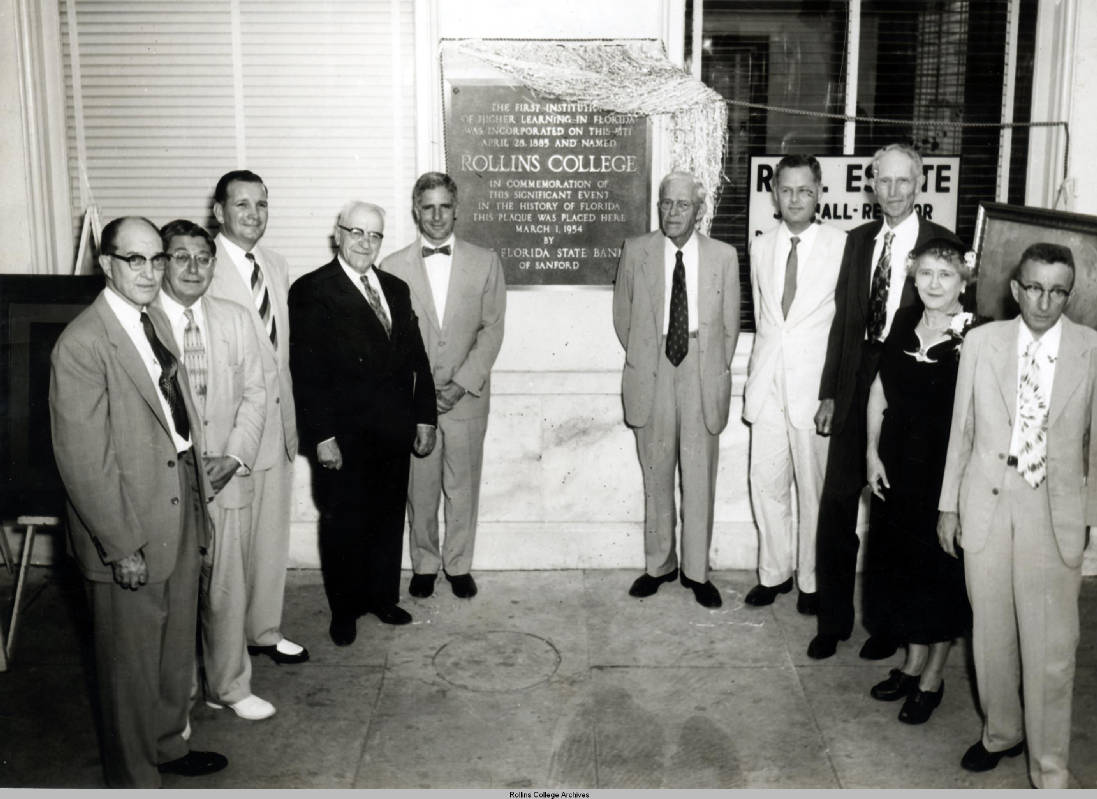 By the age of twelve, Lewton was forced to leave behind the nature and attend grade school with his sister, Ivy. Lewton remained at the school for only a few months, until he entered into the poultry business with his mother. In October 1886, Lewton sought a higher education and enrolled in Rollins College, where he took up courses with Miss Eva J. Root in Botany, Zoology, and Astronomy. He left the College in 1890 and went to Philadelphia to attend an engineering school. Against his father's wishes, Lewton transferred out of the school the following year, and attended Drexel University with hopes of making a career out of chemistry. Because of the big freeze that hit Florida in 1895, Lewton had a tough time getting employment, forcing him to accept a job at the Baltimore Locomotive Works with a wage of ten cents per hour.[2] On October of that year, Drexel University appointed Lewton instructor of chemistry during the night school and laboratory assistant in chemistry and physics during the day school. In June 1896, Lewton secured a job at the Commercial Museum as an economic botanist, where he began an intensive research investigation on the chemical composition, solubility, and botanical affiliation of over five-hundred specimens of gums and resins. German scientists took immediate notice of his classification, which later resulted in its publication in German and American science journals.
After receiving publication, Lewton returned to school, where he took the Civil Service examination and began his work as a scientific assistant in botany for the United States Department of Agriculture. During his work, Lewton studied at George Washington University, until his graduation in 1922. Directly after, he concentrated his studies on the cotton boll weevil, and traveled the southern states for eight years experimenting on the pest. Lewton later transferred his focus to the U.S. National Museum where he became Curator of Textiles and Medicine.
In 1929, Lewton's wife of thirty-years, Emilie, passed away, leaving behind four daughters. At the urgent request of his children, Lewton remarried his wife's real estate partner, Blanche Bannister Clark of Michigan. Together, they moved to Florida, where on an invitation from President Holt, Lewton received an honorary degree of Doctor of Science for his involvement with chemistry and botany, and for his work done as a collaborator in The Century Dictionary, Cyclopedia of Horticulture, and The Book of Rural Life. On May 1954, Lewton was appointed archivist and historian of Rollins College on a part-time basis. Lewis remained in this position until his death on February 21, 1959, leaving behind a library full of more than 80,000 volumes, 200,000 pamphlets, and the memory of a great person.[3]