Joseph Justice received his preparatory education from public schools in his hometown of Asheville, North Carolina. He demonstrated significant athletic ability as a youth. During high school, Justice held the position of senior class president, captained the football and basketball teams, participated in All-State football, and received an award in citizenship. Justice then traveled to Winter Park, Florida for college. From 1936 until 1940, Justice attended Rollins College, where he excelled in a variety of sports. While at the College, Justice received memberships to national honor society Omicron Delta Kappa (which honored him with a trophy in 1940), the College's Omnipotent Order of O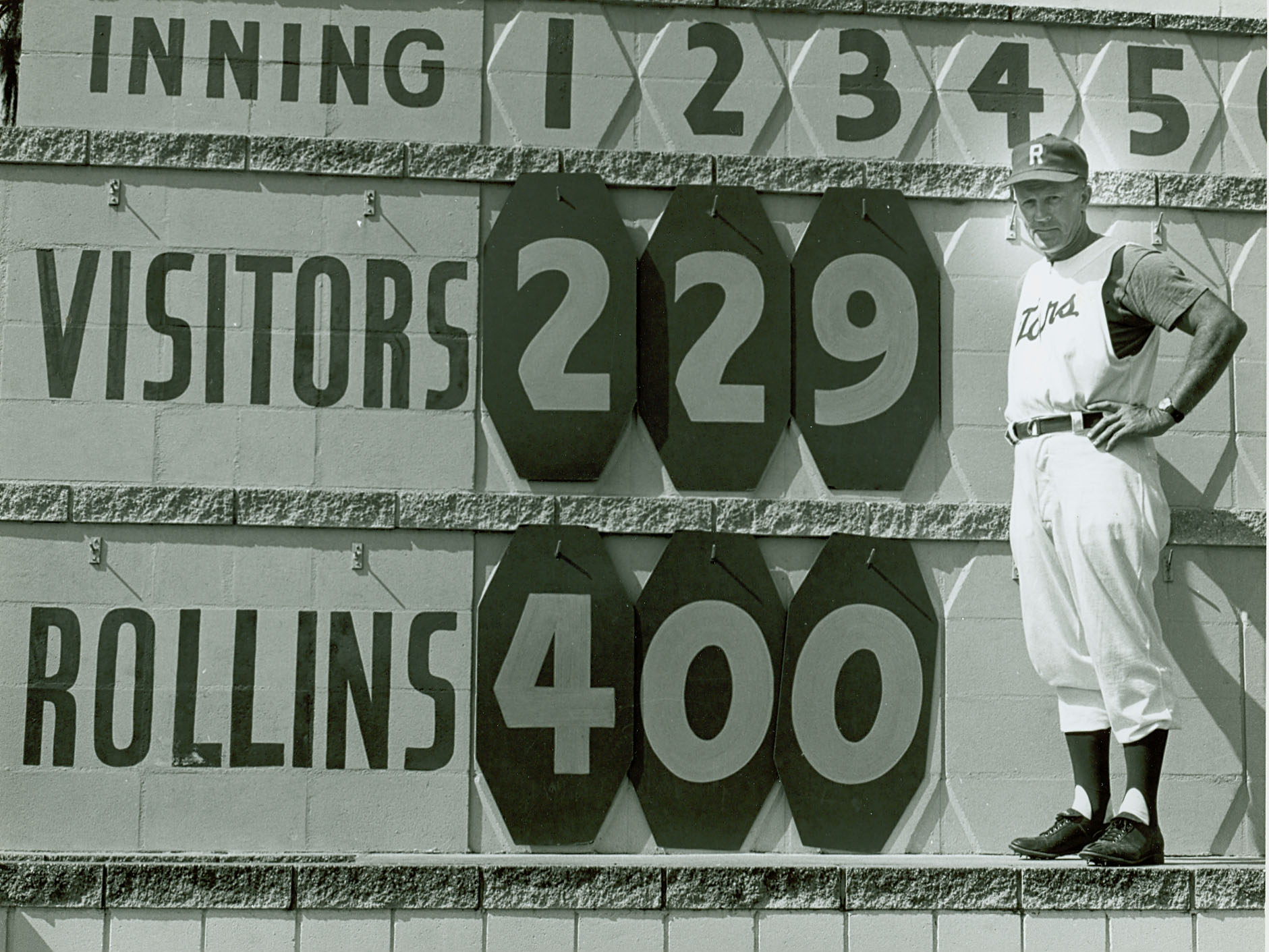 sceola, played All-State football and baseball, received honorable mention from Little All-American Football, and represented Rollins in the United States' All-American Team in Cuba's International Tournament of 1939. Justice also held memberships to Theta Kappa Nu and Lambda Chi Alpha.
After his graduation, Justice taught and coached football at Winter Haven High School for one year. Additionally, he played professional baseball during the summers of 1940 and 1941. When the fall semester began, he returned to Rollins briefly as an assistant football coach, but left again in 1942 to become the head football coach at the University of Tampa. The outbreak of World War II, however, temporarily diverted him to naval service. In the Navy, Justice served as the athletic and recreation director at Key West, and later as a member of the Landing Craft Tank (L.C.T.) amphibious group's staff, which operated in the South Pacific. After his discharge with the rank of Lieutenant, Justice returned to Rollins in 1946 as a faculty member.
Justi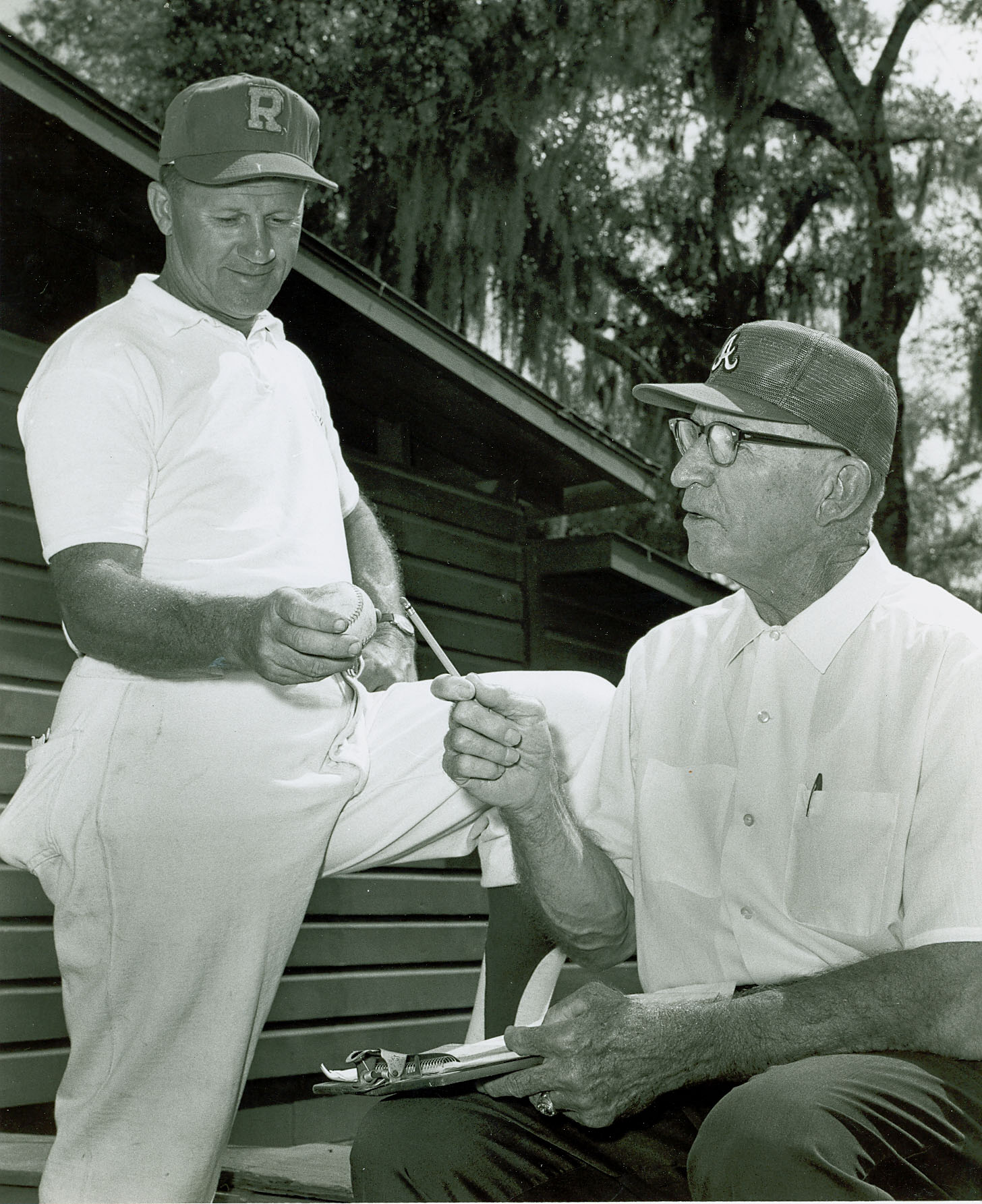 ce attended coaching school in Worcester, Massachusetts, and began to coach football and baseball for Rollins in 1946. From 1948 until 1958, he functioned as assistant professor in physical education. Justice also conducted some graduate work at the University of North Carolina from 1948 until 1950. In 1951, he became the acting dean of men for Rollins until 1953, when he assumed the position formally, holding it until 1958. From 1958 to 1964, Justice served as an associate professor of physical education, in addition to taking on the role of director of athletics. Under Justice, the sports teams he coached became very successful and went to regional and final play-offs, bringing renown to the College. Additionally, Rollins became the smallest school in the history of college baseball to play in the College World Series of 1954, finishing second in the championships. His devotion towards the school earned him constant mention in local newspapers. In one article, Justice stated, "I don't know of any place I'd rather be than at Rollins."[1] For his dedication, Justice received the Rollins Decoration of Honor in 1957, an induction into the Rollins College Sports Hall of fame in 1977, and had his baseball jersey number retired. In addition, the American Association of College Baseball named Justice the "Coach of the Year" in 1967. In 1998 the mayor of Winter Park, Joseph Terranova, even proclaimed January 31 as "Joe Justice Day."
Justice died on July 25, 2005. His marriage to Edith Scott produced five children: Dale Scott, Marion, Joseph Jr., Robert Bertram, and Stephanie Ann. Dale and Marion Justice would also eventually attend Rollins. In 1881, the Alumni Association attempted to recognize Joseph Justice's contributions to the school with a stadium named in his honor. When he refused formal recognition, the executive director of the Association lamented, "it is a shame that after more than 40 years of service to Rollins Joe feels he must depart unnoticed."[2] This, however, has not been the case.
- Angelica Garcia
---
[1] Joseph Justice quoted in Peter LaLime, "Joe Justice of Rollins: I'd Rather Coach Football…," Orlando Evening Star, 15 May 1970, 1C.
[2] William R. Gordon, Correspondence from William R. Gordon to Dr. Hugh McKean, 18 March 1981, Department of Archives and Special Collections, Box 45E, Olin Library, Rollins College, Winter Park, Florida.