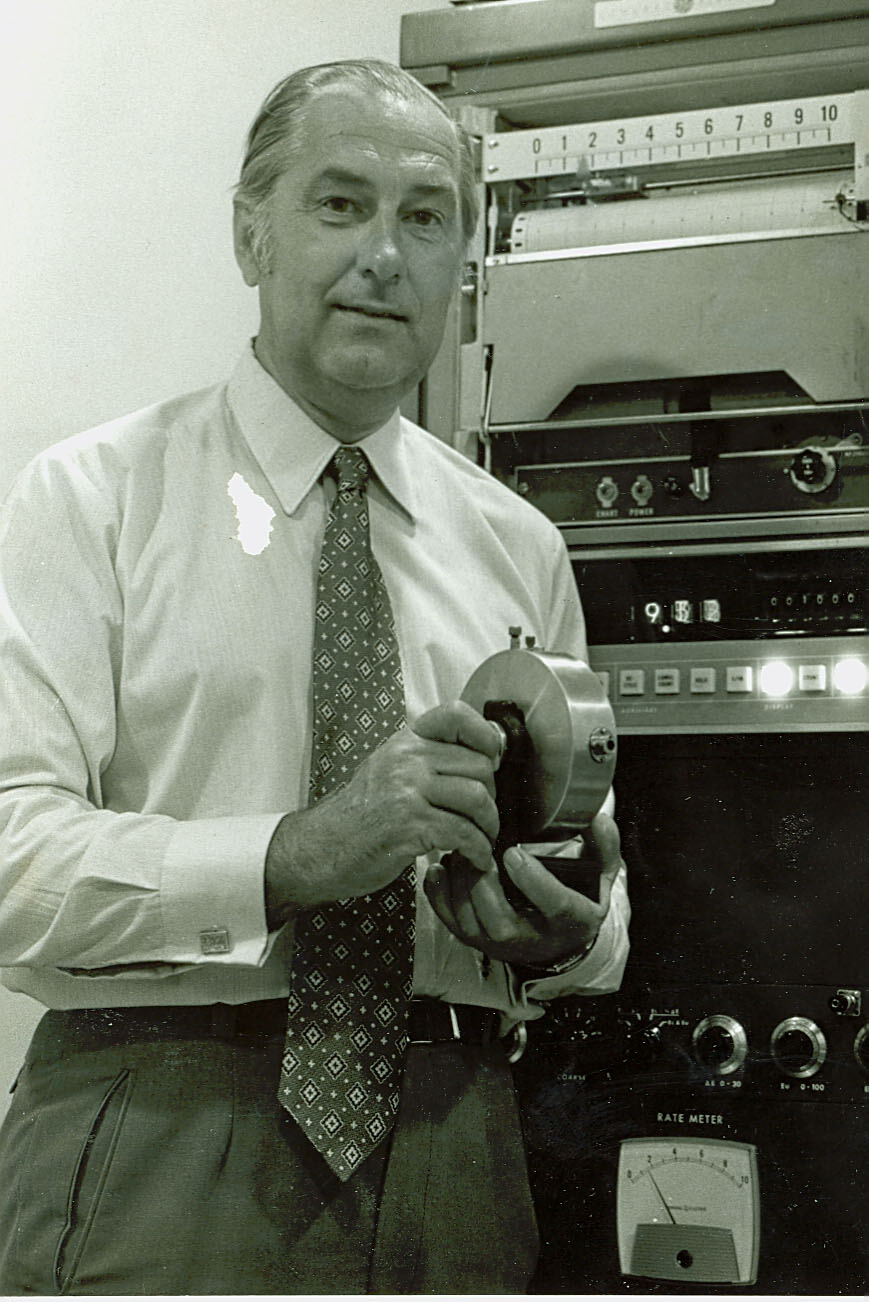 Herbert Elmore Hellwege received his early education from a technical gymnasium in Bustechude, Germany until 1939, when his schooling was cut short by the Nazi regime. Hellwege postponed his services to the military for half a year, during which time he worked for the "Arbeitssienst" (work corps) shoveling ditches. In 1939, Hellwege finally joined the German Air Force, where he received instruction on becoming an airplane pilot. Hellwege traveled throughout Europe, first to Norway, and then to Denmark and Prague, until he reached Italy, where Italian insurgents captured him and held him hostage. After a period of starvation, a group of New Zealand soldiers rescued Hellwege and sent him to a war camp near Rimini. In October 1945, after reaching the rank of second lieutenant, Hellwege made his departure from the services and continued his education at the University of Hamburg. There he majored in inorganic chemistry, and graduated with a doctorate degree in 1953.
Directly after graduation, Hellwege married his childhood neighbor, Frieda Tennert, and together they moved to United States under the McCarran-Walter Act, a law providing immediate entry into the United States for natural scientists. Hellwege settled in New York City, where he worked as a chemist in a food and drug research laboratory. Within a year, Hugh McKean, president of Rollins College, recruited Hellwege to Rollins College, Winter Park, Florida. In 1954, Hellwege joined the faculty as assistant professor in chemistry without any previous teaching experience. Nevertheless, Hellwege offered innovative approaches to some of his courses, where he gave oral exams instead of multiple-choice tests, and introduced radiochemistry and environmental chemistry courses into the curriculum. By 1959, after receiving a promotion to associate professor, Hellwege began his periodic visits to the Oak Ridge National Laboratory (ORNL), where he investigated the "basic physical and chemical properties of the man-made transuranium elements."[1] After completing his extensive research, Hellwege returned to Rollins, where he received the Arthur Vining Davis Fellowship and became the chair of the Department of Chemistry. During this time, Hellwege also became involved with the development of the soccer team, and acted as a charter member of Tau Kappa Epsilon Fraternity. According to an interview with Hellwege, being a part of the Rollins community, "[gave] him all that [he] ever wanted in life. It gave [him] an opportunity to do things outside college teaching," such as being able to work as a clinical laboratory director and as a researcher for the cosmetics industry. [2] Hellwege retired from Rollins in 1985, and soon after traveled, took tai chi classes, learned how to sew, and took care of his ailing wife.[3]
On November 15, 2005, Herbert Hellwege passed away. To honor the Professor, a memorial service was held at the Rollins College Knowles Memorial Chapel, and a Hellwege Scholarship fund, intended to provide stipends to students working on summer research projects with the chemistry faculty, was set up.
For further information concerning the life of Herbert E. Hellwege, please visit: http://lib.rollins.edu/olin/Archives/oral_history/Hellwege/Hellwegebiography.htm.
- Alia Alli