In Lowville, New York, on July 27, 1883, Joseph H. France, an eminent Presbyterian divine, and Hanna F. James, of prominent ancestry, gave birth to Royal Wilber France. Royal France attended George Washington University and Hamilton College, where he received the degrees of Bachelor of Arts and Master of Arts. That same year, he studied law in the offices of Hon. Walter H. Knapp of Canandaigua, New York and at the Albany Law School.
Following his graduation and admittance to the New York Bar in 1906, France entered into partnership with Judge Knapp in the firm of Knapp and France. Two years later, he traveled to New York City, where he became associated with the firm of Duell, Warfield and Duell. By 1914, France became a partner and was placed in charge of the cooperation law work. Two years after, France became vice- president and general manager of the Triangle Firm Company, which at that time, held the title of being the second largest motion picture company in the world. He remained in this position till the start of World War I, where he entered the army as a Captain, later being promoted to Major. He was assigned to the Clothing and Equipage Division of the Quartermaster's Corps, where he handled millions of dollars of contracts for the government. At the completion of the War, he resumed the practice of law in New York City as a member of the firm of Konta, Kirchwey, France & Michael. However, Salts Textiles and Manufacturing Co. soon attracted the business-mi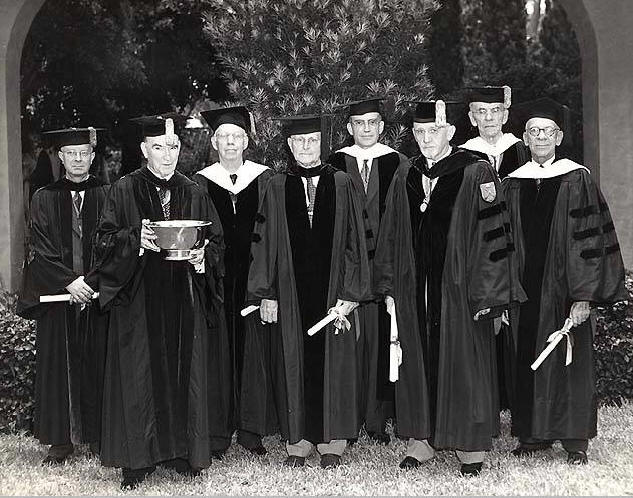 nded scholar, and by 1921, France became vice president, general manager, and later, president for the company.
France retired from business, and, after a year as vocational advisor to the students of Columbia University, became professor of economics at Rollins, serving under President Hamilton Holt. While there, he authored the book Compromise, a novel in which, "told the story of an idealist's moral battle against the pressure of circumstances of his day."[1] His novel immediately received widespread praise among critics, aiding France in his appointment of chairman of the Socialist Party in Florida in March 1938. That same year, he journeyed to Centro de Estudios in Mexico City as a traveling professor, where he was appointed as a member of a committee studying the operation of Mexican equipment in collective farming. Upon his return from Mexico, he became a public panel member for Florida of the National War Labor Board, and later representative of the National Wage Stabilization Board in arbitrating labor disputes.[2] In 1952, France announced his retirement from the teaching profession, stating that he would devote his time to cases involving the constitutional rights of minority groups. Following his retirement, he became a consultant to the American Civil Liberties Union, and by June of that year, accepted in case in Washington regarding the appeal of six convicted communists.
In 1956, four years after his involvement with the trial in Washington, his wife Ethel France, whom he wed forty-four years ago, passed away. Soon after, his health also gave way, causing his admittance into New York's University Hospital. On July 10, 1962, France passed away, leaving behind two children, and his newly wedded wife of three years, Ruth E. Crawford.
- Alia Alli