Christian Rudolph "Buddy" Ebsen, Jr., born to Christian Rudolph Sr. and Frances Ebsen on April 2, 1908, lived in Belleville , Illinois until the age of ten. His father taught physical education and dance, and his mother worked as a seamstress and costumer. The family, including Ebsen's four sisters, then moved to Palm Beach , Florida (where a fastball to the throat resulted in Ebsen's signature voice) until 1920, when they relocated to Orlando. In high school, Ebsen took ballet lessons, but later switched to playing football as a guard because of his peer's ridicule. During the years of 1924 to 1926, Ebsen placed five times in swimming meets. His interest in dance returned after viewing a vaudeville performance at the Bijou Theater. Additionally, he worked at the pharmacy in the Angebilt Hotel as a waiter, then as a soda jerk. Ebsen attended Orlando High School , graduating in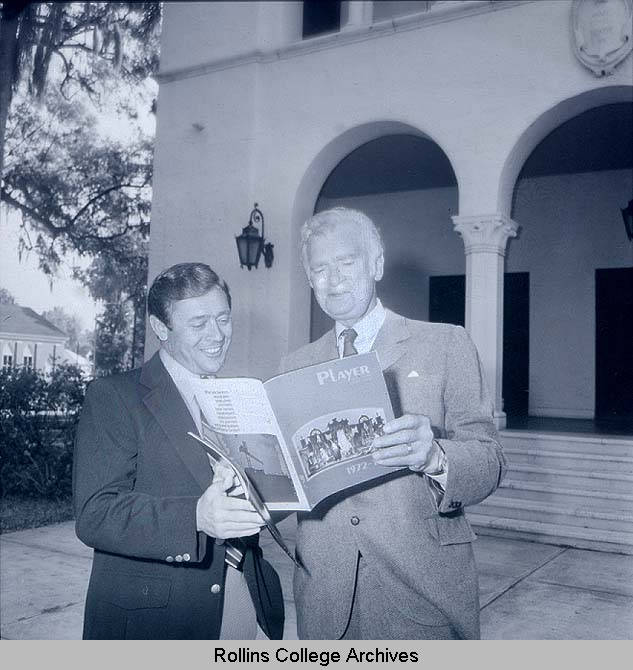 1926. Initially, he had an interest in medicine. He attended the University of Florida in Gainesville from 1926 to 1927, then Rollins College in Winter Park from 1927 to 1928. The collapse of Florida ' land boom, however, led to economic difficulty and prompted Ebsen to discontinue higher education at age twenty. Meanwhile, Ebsen's father served as a dancing instructor on the faculty of Rollins from 1928 to 1932.
Ebsen moved to New York in 1928, with fifty dollars borrowed from his sister, Norma. He sought to further his career as a dancer, but had only twenty-five cents left when he met an old friend who found Ebsen employment in a drugstore. Ebsen's break into performance art began with his role as a chorus boy in Whoopee. Ebsen then sent for his sister Vilma, and the two of them created a dance partnership (called "The Baby Astaires"), appearing on the Broadway production of Flying Colors. The duo then participated in a film, Metro–Goldwyn–Mayer Incorporated's (M.G.M.) Broadway Melody of 1936. Ebsen's sister left the entertainment industry, but he remained and appeared in Captain January (1936), Broadway Melody of 1938, and The Girl of the Golden West (1938). Ebsen had a supporting role in Born to Dance (1936) and, owing to his unique style of dance, Walt Disney had a dancing Ebsen filmed in front of a grid to aid Mickey Mouse's animators during the production of Silly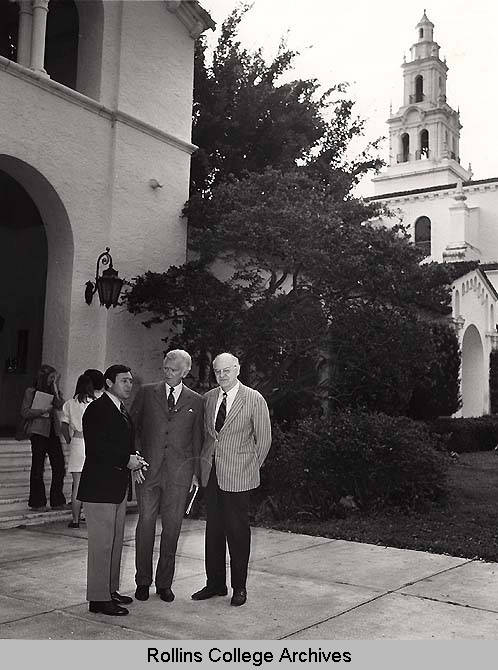 Symphonies (1929 to 1939). Additionally, M.G.M. cast Ebsen as the Scarecrow in The Wizard of Oz (1939), a part he traded for that of the Tinman. An allergic reaction to the aluminum dust utilized for cosmetic effect, however, led to Ebsen's hospitalization for severe respiratory difficulties; he could not return to the film.
In the aftermath of a contract dispute with M.G.M., Ebsen took up sailing and, because of his proficiency, taught the skill to candidates for the United States Navy. He attempted on multiple occasions to enlist in the Navy in 1941, but the Navy denied his applications. Thus, Ebsen instead joined the Coast Guard as a Lieutenant, Junior Grade, and served as damage control officer and later as an executive officer as a weather recorder on the USS Pocatello. In 1946, the Coast Guard honorably discharged Lieutenant Ebsen, thus adding patriot to his list of accomplishments.
Ebsen returned to acting following his time in the Coast Guard. In 1947 and 1948, he played Tommy Turner in the Rollins production of The Male Animal. Ebsen also took parts in various television shows after debuting on a 1949 episode of The Chevrolet Tele-Theatre. In the 1958 to 1959 season, Ebsen co-starred the National Broadcasting Company's (N.B.C.) early color program, Northwest Passage , as Sergeant Hunk Marriner. Ebsen also participated in many films, such as Breakfast at Tiffany's (1961). His most well-known role, however, was that of Jed Clampet in The Beverly Hillbillies (1962-1971) and in the made-for-television movie Return of The Beverly Hillbillies (1981). Also, Ebsen had the title role in series Barnaby Jones (1973 to 1980). In 1993, he did a cameo appearance as Barnaby Jones in film version of The Beverly Hillbillies (1993).
In regards to his personal life, in 1936, Ebsen married Ruth Cambridge, with whom he had two daughters: Elizabeth and Alix. He and Ruth divorced in 1942 and two years later, he married Nancy Wilcott. His second marriage produced five children: Susannah, Cathy, Bonnie, Kiersten, and Dustin, and also ended in divorce in 1985. That year, he married Dorothy Knott, with whom he had a child. Ebsen had many hobbies. He enjoyed activities such as dancing, swimming, sailing, and painting. During his later years, Ebsen sold his own folk art. He died of pneumonia on July 6, 2003 in Torrance, California, but Ebsen remains one of the Rollins' most recognizable alumni.
- Angelica Garcia