Born on December 10, 1900 in Frankfurt, Kentucky to Mary Lawson Hawkins and William Edward Bradley, Udolpho Theodore Bradley received his early education in New York and Pennsylvania, respectively. From 1911 to 1915, Bradley attended the Horace Mann School in New York City, then the Hill School in Pottstown from 1915 to 1919. Bradley's early experiences at Camp Pasquaney (1913 to 1925) in New Hampshire as a camper, councilor, and member of the crew team demonstrate an early interest in the sport; he later coached the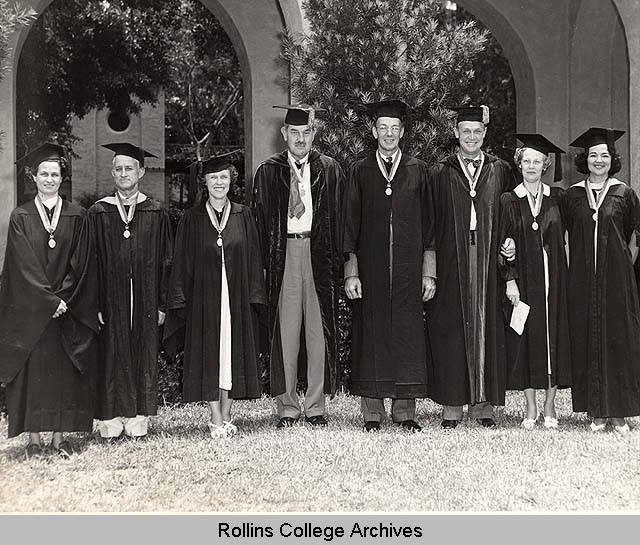 camp's team. In 1919 Bradley attended the United States Naval Academy in Annapolis, Maryland, in which he participated in track, football, and the plebe crew; he dropped out. In 1921, Bradley began to attend Princeton University in New Jersey, where he earned a varsity crew letter in 1922, joined the Varsity and Elm Clubs, and graduated with a bachelor's degree in 1923. After his graduation, Bradley coached the crew team, taught English, history, and American history, in addition to assisting in French, Latin, and mathematics, until 1931. He married Cecile Thibault Robinson on January 12, 1926 and, in the following year, attended summer semesters at Cornell University in Ithica, New York. Bradley earned his master's degree at Cornell, graduating in 1930. From 1931 until 1933, he attended the school full-time, as he worked on his doctoral degree. Bradley majored in United States history, minored in European and English history, and received his doctorate in 1933, after which he joined the Rollins College faculty as a professor of history and government in the fall.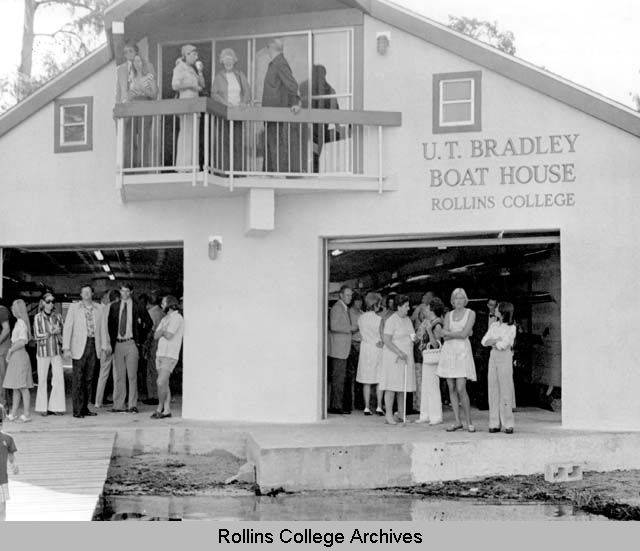 Bradley served as the Rollins crew coach beginning in 1934, becoming one of the pioneer coaches of crew in the South. He founded the Dad Vail Rowing Association on February 10, 1939. In addition, he functioned as the assistant professor of history and government (1933 to 1937), associate professor of history (1937 to 1942), secretary of the division in human relations (1938 to 1939), and professor of history (1942). From 1942 until 1945, Bradley took a hiatus from Rollins to serve in the Navy as a Lieutenant Commander in Puerto Rico during the Second World War, ending his term of service with a six-month history professorship at Annapolis. In the December of 1953, he retired from the United States Naval Reserve (U.N.S.R.) and returned to Rollins to re-start the crew program. Bradley again coached the crew team from 1946 until 1965 and, in 1963 brought the Rollins crew to row in the Henley Regatta in England. He became the faculty-director of rowing in 1965 until his death on November 25, 1968. Although he taught, students described him as "kind of like the absent-minded professor. He has his mind on crew and nothing else seems to enter his field of vision…. He's a most dedicated man."[1] Bradley earned the Rollins Declaration of Honor from the school in 1949. In addition to his roles at Rollins, Bradley officiated Intercollegiate Rowing Association (I.R.A.) regattas at Poughkeepsie, Marietta, and Syracuse, as well as several Olympic try-outs. He was a member of the All Saints Episcopal Church. Additionally, he authored the official history of the Dad Veil Rowing Association: The Dad Veil Story. In 1965 Bradley received the honor of an induction into the Helms Foundation Rowing Hall of Fame. Hamilton Holt commended Bradley as a "college professor, an outstanding coach of winning crews and a good citizen."[2]
- Angelica Garcia
---
[1] Don Ogilvie quoted in Dave Howell, "To England: Rollins College to Enter Royal Regatta," Florida Magazine in the Orlando Sentinel, (June 1963), 9-E.
[2] Hamilton Holt in the citation for U.T. Bradley's Decoration of Honor, 1949, Department of Archives and Special Collections, Box 45E, Olin Library, Rollins College, Winter Park, Florida.