Descended from Quaker parentage in Chester County, Pennsylvania on February 27, 1837, Samuel and Mary Baker gave birth Thomas Rakeshaw Baker. He graduated from the First Pennsylvania State Normal College in 1860, and later took special courses at the Pennsylvania State College. After teaching mathematics and natural science at these two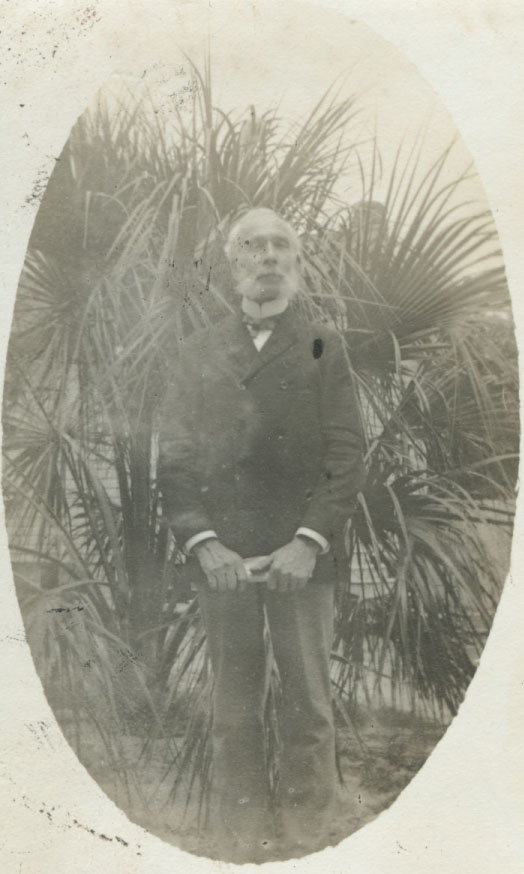 institutions from 1860 to 1868, Baker spent a year at the University of Gottingen, where he received a degree of doctor of philosophy in 1871. Following the completion of his doctorate degree, Baker married Sophia Way of Chatham, Pennsylvania on March 25, 1876. They had one child together, Norman Lockyer (who later taught at Rollins and had a child, Florence Way Baker), and moved to Orlando, Florida in 1886, where they built a home at the north end of Orange Ave and managed a laboratory in the upper story of a windmill tower. In the lab, Baker underwent an investigation in order to determine the amount of alcohol in beverages and made an analysis of phosphate rock. The latter resulted from the discovery near Dunnellon, Marion County, where the first phosphate deposits were found in 1888, causing a phosphate craze to envelope in Florida.
Three years later, in 1889, Rollins College called upon Baker to substitute for Professor Robinson, who had been made State Chemist by the Governor of Florida. Indecently, Baker's recommendation helped make this appointment. There Baker taught theoretical and experimental chemistry during the fall and winter terms. After a brief connection with the College, Rollins dropped Baker temporarily because they wanted someone who could not only teach chemistry and other scie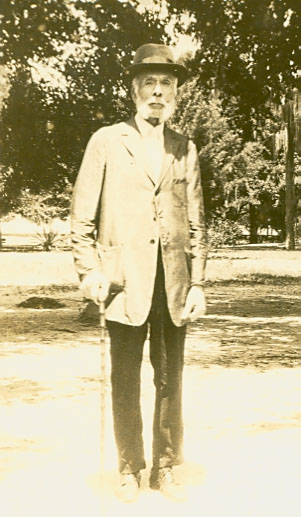 nces, but also German. A native German professor filled his place for a year, but later came into emphatic disfavor among college authorities, and by 1892, The College invited Baker to rejoin the faculty as an instructor of Chemistry, Physics, and German. For twenty-one years, Baker played an important part in the development of the Institution. He became the ideal teacher in the eyes of those around him, with Dr. Holt (President of Rollins College during that time) stating, "I remember when I first came down here and I said that the goal I wanted to set for myself, to associate here with me in the work of upbuilding Rollins a group of great teachers, and someone said, 'You mean just like Dr. Baker'."[1] Baker lived up to such an idealistic figure, receiving only $1000 a year for his efforts. He stayed grateful, nevertheless, and worked at the College until 1911, when at the age of 75, became director of the scientific museum that he had founded there and bore his name.
Even after his retirement, he maintained an active role in his community. Professor Baker authored three textbooks in physics and chemistry (Elements of Physics, A Short Course in Chemistry, and Practical Questions in Physics and Chemistry) read papers at four meetings of the American Association for the Advancement of Science, and contributed many articles to Scientific American, Science, and American Journal of Science. Additionally, Baker became an expert in detection of arsenic, strychnine, and other poisons, and used his expertise to assist in court testimony. He became identified with his interest in the progressive movements of his community and state, and took an active role in the civic work of Winter Park, becoming its mayor in 1917. He held this post till 1918, and later that year, married distinguished botanist, Mary Evans Francis. Soon after his marriage, Baker suffered a bad fall, confining him to his room for almost a year. He passed away on March 10, 1930, at the age of 93. At the request of Mrs. Baker, his funeral services were held in Carnegie Library at Rollins College on the afternoon of March 11. Five brief tributes with two simple musical selections and a prayer at the cemetery constituted the funeral rites in accordance with Dr. Baker's previously expressed wishes.
-Alia Alli