Archibald Granville Bush was born on March 5, 1887 in Granite Falls, Minnesota to Emma H. and Thomas G. Bush. He was the third of five children. A few months before his birth, the Bush family moved from Texas to a 240-acre farm in the Minnesota River valley, approximately 130 miles from St. Paul. Bush and his brothers and sisters attended a three-room school in East Granite Falls, Minnesota,[1] which was located three miles from their home. The siblings traveled to school by foot or horseback no matter how severe the weather. Archibald was known for speaking out in class if he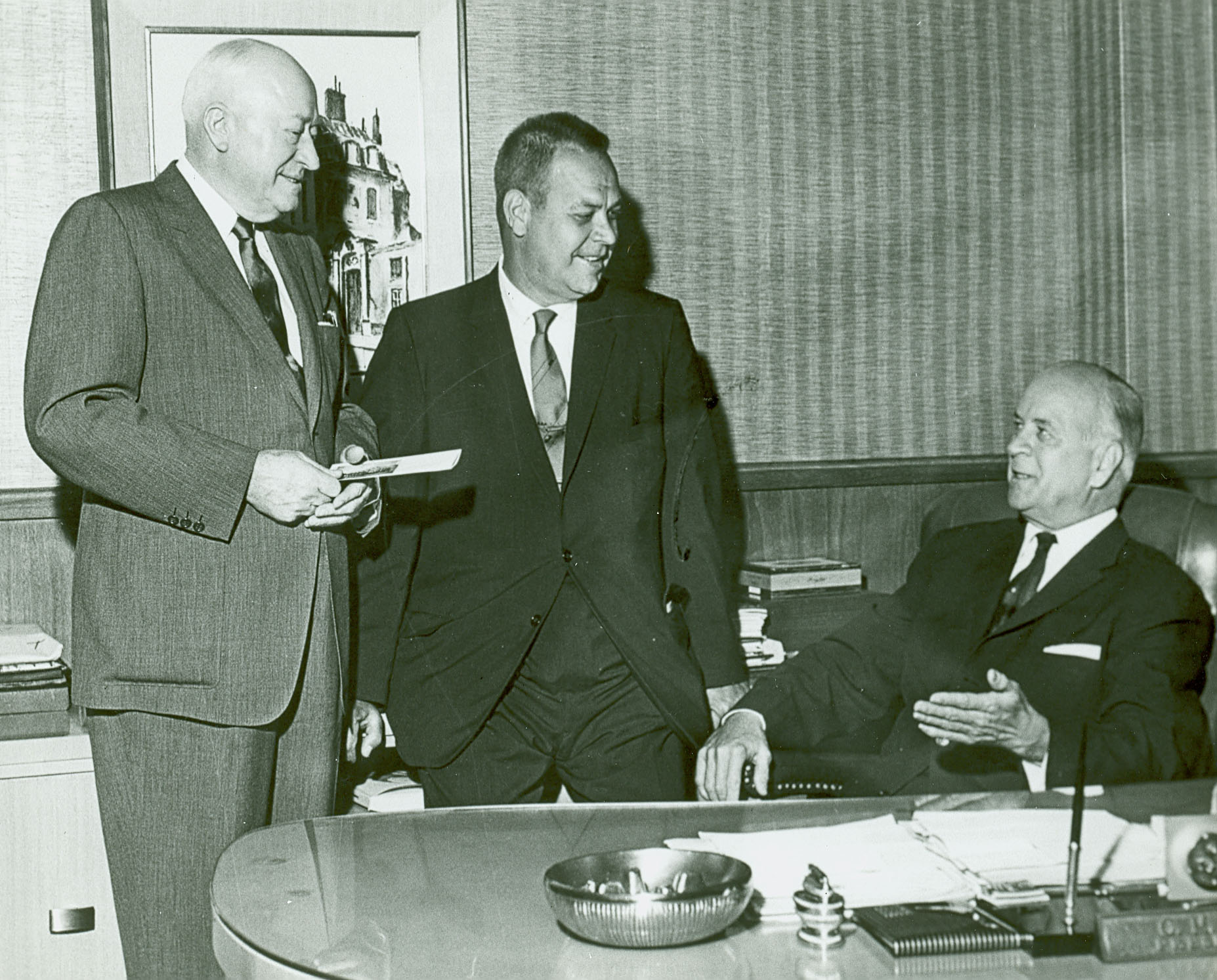 disagreed with the teacher and exuded leadership and organization skills early on in life.[2]
After graduating from the public schools of Minnesota, Archibald spent his winters assisting his father on the farm, and when there was less farm work to do he attended classes in town.[3] Bush was prepared to teach but decided against that idea upon learning that he could only earn $40 per month.[4] In 1908 he attended the Duluth Business School in Minnesota. A year later he began to work for the Minnesota Mining and Manufacturing Company (also known as 3M) as an assistant bookkeeper. A few months later he was promoted to cost accountant of the company and gradually moved up the corporate ladder. These promotions did not come easily. Bush experienced many obstacles, discouragements and experiences that would have easily caused many to quit.
Bush married Edyth D. Bassler on November 11, 1919. Two years later he was elected as director of 3M. In 1925 he was named the national general sales manager of the company. By 1948 Bush had been appointed vice president of 3M. In 1949 he was appointed the chairman of the executive committee of the board of directors for 3M, and also became a winter resident of Winter Park, Florida. While in Winter Park, Bush became involved within the business community. He was the founder, chairman of the board and director of the Commercial Bank in Winter Park. He was also the chairman of the board of South Seminole Bank of Fern Park, director of the First National Bank and Winter Park Telephone Company.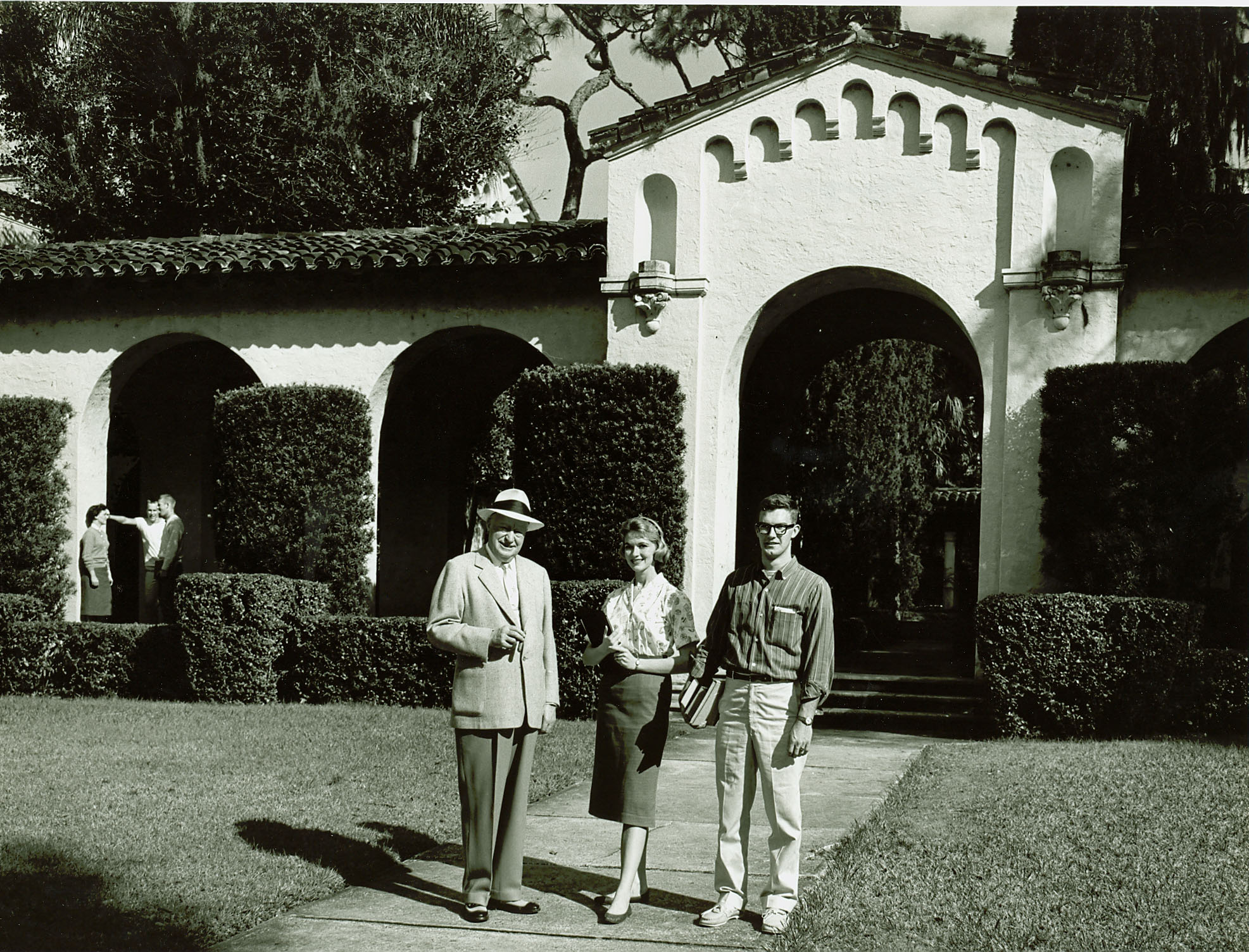 Community was an important aspect of Mr. Bush's life. He provided funds for the Winter Park Memorial Hospital, DePugh Nursing Home, the Maitland Civic Center, Rollins College and many more organizations.[5] Bush believed that wealth entailed a great social responsibility. He stated, "Wealth should be used for the benefit of all humanity."[6] In keeping with his philosophy, Archibald created The Bush Foundation in 1953 to help those in need and provide funds for education programs. In 1952 he was elected to the board of trustees of Rollins College.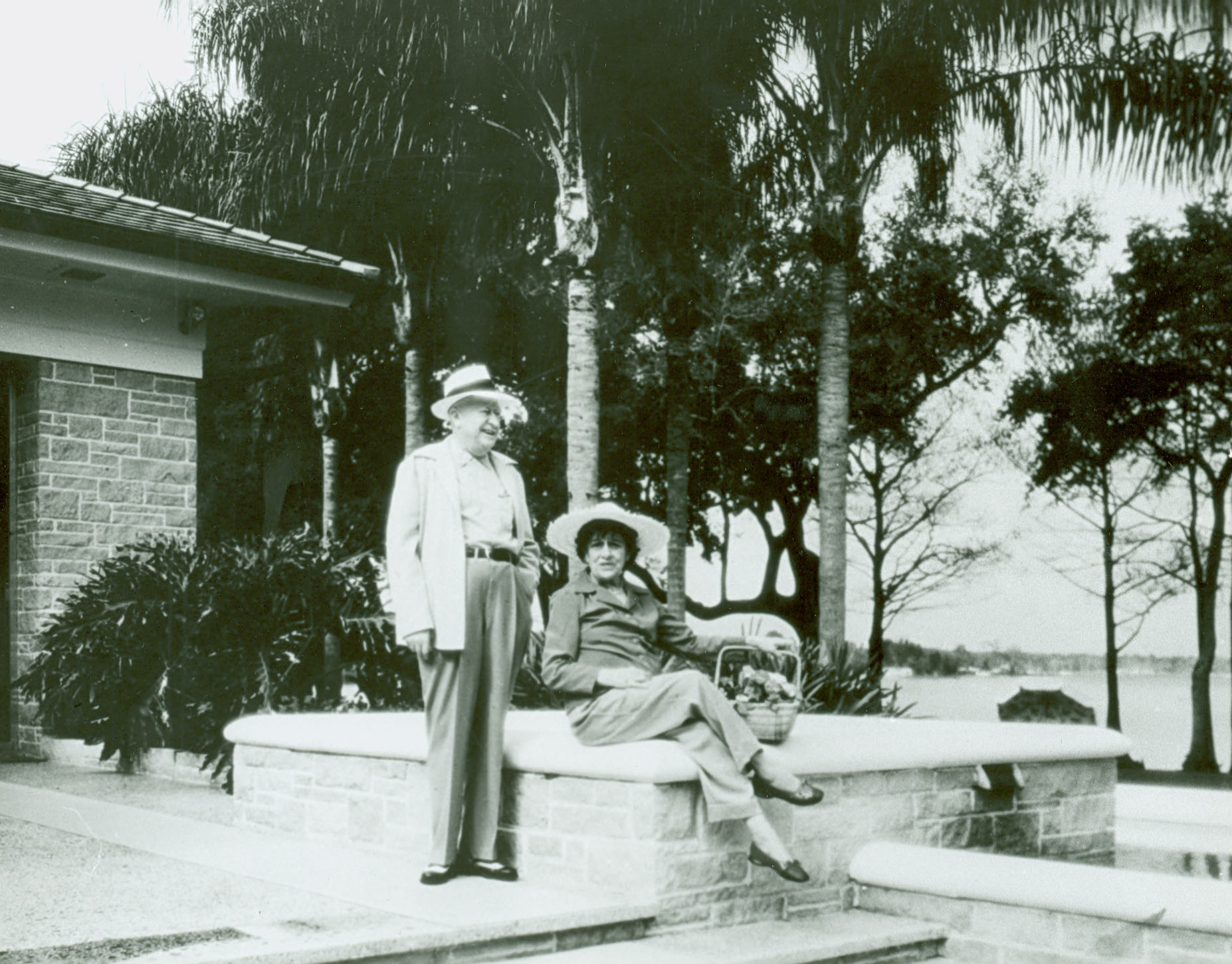 On March 5, 1965 Bush donated $800,000 towards the construction of a science center at Rollins.[7] The building featured a 347-seat auditorium, a 94-seat demonstration lecture room, 19 offices, faculty lounge and a science library for 15,000 volumes among many other things. Bush also made many generous donations to the College including $50,000 towards the Crummer School of Finance and Business Administration. In 1965 Rollins College awarded Archibald a Doctor of Science degree. His wife was also awarded a Doctor in Humanities degree. In 1966 Mrs. Bush gave a donation that allowed Rollins endow the permanent Chair of Mathematics. In 1969 The Bush Foundation made possible the endowment of the Chair of Natural Science.
Archibald Granville Bush died on January 16, 1966 at his Winter Park home. Since his involvement with the College, Bush donated over $1,600,000 to Rollins.[8] His generosity had a great impact on both the Winter Park and Rollins communities. He began his career as a laborer and single-handedly worked his way up to the top of an industrial giant. As Rollins College President Hugh Mckean stated, Archibald Bush is "living proof of the validity of the American faith in progress and man's ability to build constantly for a better world."[9]
Kerem K. Rivera
---